Tech
This Automaker Is Lifting Off with eVTOL Aircraft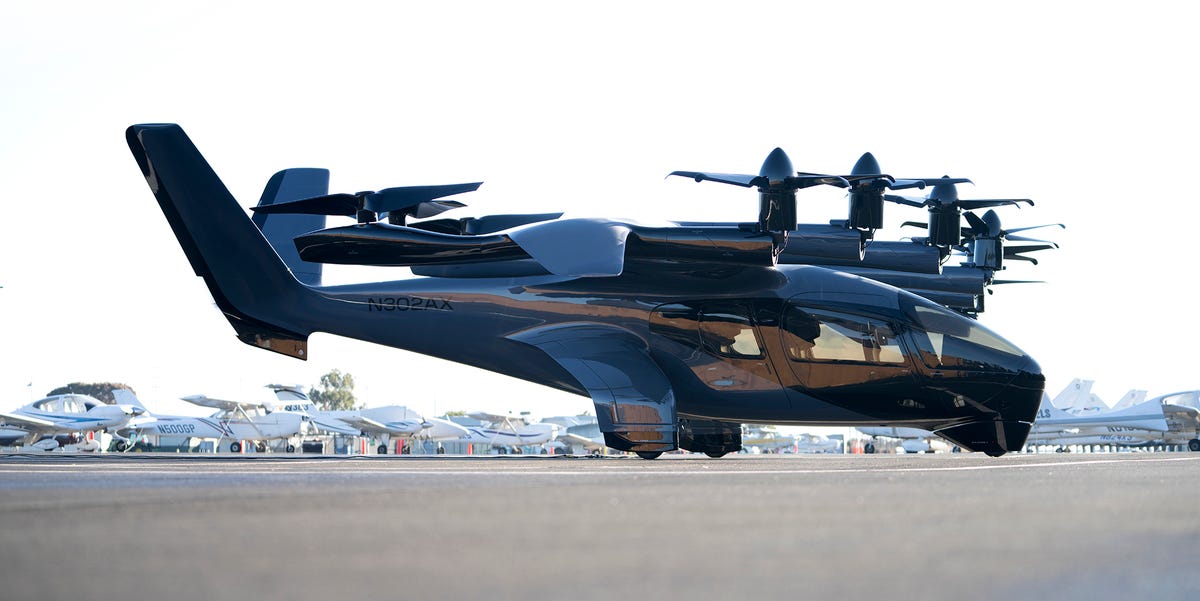 Stellantis makes $150 million available to Archer Aviation, as the eVTOL startup works toward the start of aircraft production.
The Archer Midnight is a five-person eVTOL craft with a range of 100 miles, and is intended for short-hop flights typically lasting about 20 minutes.
The automaker has lent its manufacturing expertise to Archer since 2020, as the air taxi industry prepares for the first operational rollout of this type of craft.
---
In addition to planning a wide range of electric vehicles, Stellantis will also help get electric flying vehicles off the ground. The automaker is doubling down on its commitment to eVTOL developer Archer Aviation, which plans to begin building the Midnight craft next year.
The automaker had already opened up its supply chain and manufacturing base to Archer starting in 2020, and now intends to get Archer's new manufacturing facility in Covington, Georgia, up and running in a very short span of time. Stellantis will provide up to $150 million in capital to Archer over the next two years, as it approaches the start of eVTOL craft production.
"We've been working closely with Archer for the past two years, and I am continually impressed by their ingenuity and unwavering commitment to deliver," said Carlos Tavares, Stellantis CEO.
Archer's planned Midnight craft is intended for back-to-back trips of just 20 miles, with a 10-minute charging session in between, and is designed to carry a pilot plus four passengers. But the craft is designed to have a nominal range of 100 miles on a full charge.
The Midnight is engineered to take off vertically and then transition to horizontal flight, like many other eVTOL hopefuls which use a variety of layouts. Archer's design is one of the more conventional ones, with a plane-like fuselage and wing layout housing six propellers on each wing.
The craft is aimed at the air taxi business, which enjoyed quite a lot of publicity in the second half of the 2010s with fanciful plans from the likes of Uber, but has now cooled down along with the overly optimistic Level 5 autonomy bubble of the same time period. Archer is one of the "finalists" that have hung on to the dream of short trips in electric VTOL craft, thanks in part to continuing help from Stellantis.
The air taxi industry, still gathering momentum and hoping for the first operational flights around the middle of the decade, doesn't quite intend to displace the helicopter industry, but rather open new types of short-hop routes that are typically done by cars.
In this manner it resembles an era of passenger helicopter travel of the late 1960s and early 1970s, particularly in New York City, aiming to whisk people from point to point over a large megapolis, rather than being an alternative to high-speed rail.
However, this industry has yet to reach a critical mass when it comes to operational debuts, with a number of eVTOL hopefuls planning to begin production in the next couple of years.
"Deepening our partnership with Archer as a strategic investor with plans for growing our shareholding demonstrates how Stellantis is pushing the boundaries to provide sustainable freedom of mobility, from the road to the sky," Tavares added.
Are air taxis a worthwhile investment for automakers, or is this technology too niche to offer a challenge to helicopters this decade? Let us know in the comments below.