Tech
Audi Upgrading Q4 e-tron with Over-the-Air Functionality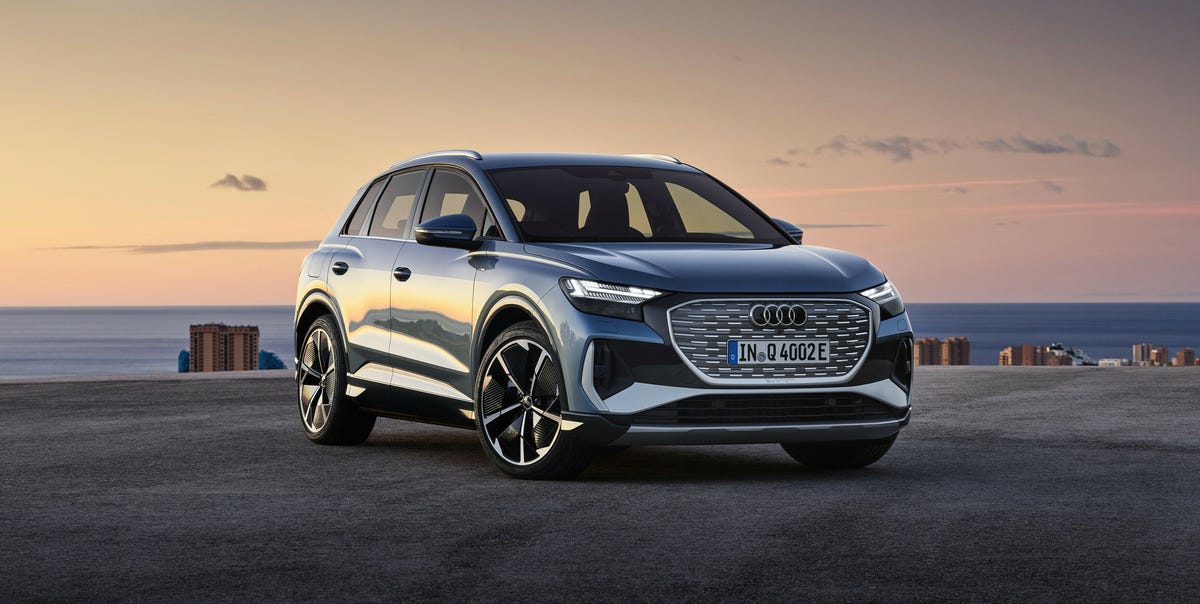 Audi is revamping its late model Q4 e-tron lineup thanks to a dealership-installed software update.
Specifically, the manufacturer is adding over-the-air update capability to the model, putting it in line with future e-tron models.
Upgraded charging speeds, navigation, battery conditioning, and interior lighting are also part of this new update.
---
Of the many consumer benefits posed by adoption of electric vehicles, a relative lack of maintenance is high on the list. With fewer immediate consumables, the majority of software fixes or upgrades will be performed over the air—at least that's the vision among EV manufacturers, particularly Tesla. This will make things easier for both manufacturers and consumers going forward, but where does it leave early EV adopters?
Audi is proactively answering this question by updating the software in its late-model Audi Q4 e-trons, up to and including the 2022 model year. This update, to be performed by Audi dealers, will offer a series of infotainment, charging, and software improvements, while allowing for future wireless over-the-air updates to occur.
Beyond adding OTA capability, the update will provide e-tron owners with enhanced charging features, including cost-effective home-charging timers and an increased DC charging power of 135 kW. Owners can also opt-in to a battery protection program, which will cap the charge ceiling to its ideal state of 80%. The addition of these charging features works in conjunction with Audi's automated payment Plug and Charge function, allowing owners to use certain charging providers without using their apps.
The suite of Audi infotainment is updated to allow for more personalization, including creating driver-specific ambient lighting and remotely identifying and locking a vehicle. The new system will enable roadside assistance calls and accommodate multiple user profiles that include storing recent destinations. Another navigation enhancement: The e-tron route planner in the myAudi app can help plan a route, then send it to the car. Amazon's Alexa voice command system will also be available.
Owners of a Q4 e-tron built before the 2023 model year will be notified by their Audi dealers about how to proceed with the updates, which will be performed by dealership technicians to enable future OTA upgrades. To streamline the rollout, Audi says the software updates will take place regionally and in several waves. All Q4 e-trons made in 2023 and later can perform OTA software updates.
This addition of drivetrain and infotainment functions goes against Audi's previous OTA update policy, which focused solely on navigation and mapping. By adding these features as well as OTA capability, Audi is merely bringing its electrified Q4 crossover up to speed, especially as compared to its Bavarian competitors. But adding OTA capability to a late-model EV begs a few questions about the future EV market.
For one, how will frequent OTA updates affect the value of an aging EV? In this case, a late model with decent range but middle-of-the-road technology could have similar features as its successor and the ability to continue evolving. Will Audi or other brands continually update their aging models with new technology? That probably depends on the cost and logistics, but it's worth considering the short-term tension and long-term value of OTA updates.
And while most brand-new EVs hitting the market are equipped for future updates, the ability to retroactively add OTA capacity means some older model EVs could also be eligible for technology updates. Audi is the first manufacturer to do so, but this announcement could further grow the EV aftermarket upgrade culture as well.
Have you had an over-the-air update on your car? If so, did it go smoothly? Please share your experience below.

Associate Editor
A New York transplant hailing from the Pacific Northwest, Emmet White has a passion for anything that goes: cars, bicycles, planes, and motorcycles. After learning to ride at 17, Emmet worked in the motorcycle industry before joining Autoweek in 2022. The woes of alternate side parking have kept his fleet moderate, with a 2014 Volkswagen Jetta GLI and a 2003 Honda Nighthawk 750 street parked in his South Brooklyn community.