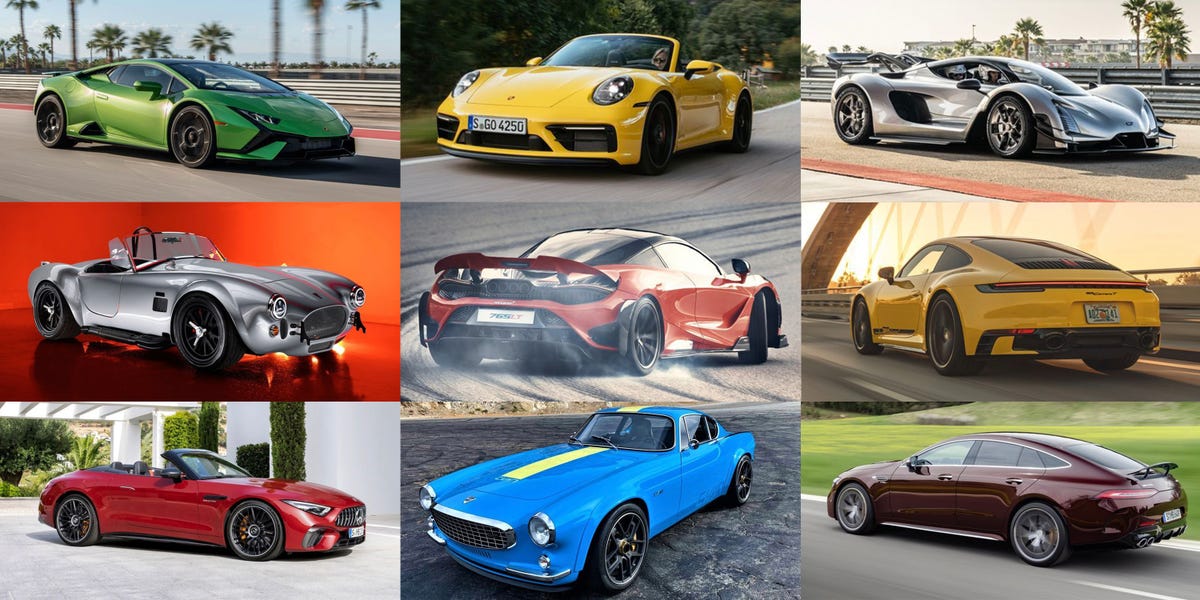 November 14, Angeles Crest Highway
When you're looking to save a little money but still want your Porsche to perform, consider the 911 Carrera T, surely the finest balance between price and performance in the 911 line.
The 911 Carrera T has all the features that make 911s fun to drive but without the big, honkin' sticker—or wing. The new 2023 model will be available in spring, with a base price of $118,050.
Technically, the T stands for "Touring." And you could certainly tour in this. It's comfortable, livable, and yet a lot more toned down on the outside so you're not as likely to be noticed by, say, the police. It gets the same twin-turbo flat-six as the Carrera, making 379 hp and 331 lb-ft of torque.
You get everything from standard Porsche Active Suspension Management to lightweight glass and the rear seat delete. It's 100 pounds lighter and 100 times more fun. Okay, maybe 1.5x more fun. But still, it's fun. If you haven't been in a Porsche 911 for a while, you will fall right back in love as soon as you wheel through the first corner. The balance, the direct steering feel, the more-than-adequate power and torque will make you swoon.
For almost all spirited driving, the 379 hp is more than enough. You might want more up near the top of the tach, say at the end of the quarter mile or when you're approaching that 182-mph top speed. But as you wend your way through canyons and over mountains, you're usually in third gear, for which 379 hp and 331 lb-ft of torque is just right.