Sports Cars
Singer DLS Turbo Celebrates the Great Porsche 934/5s of Yore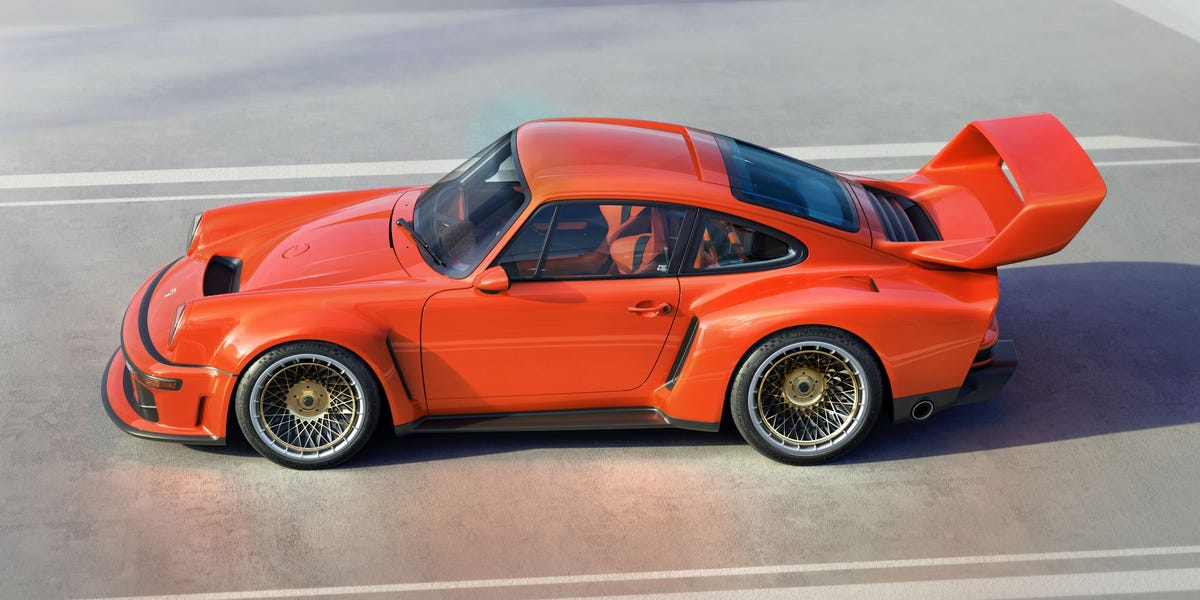 Boutique Porsche restoration shop Singer has focused its considerable abilities on the turbocharged 964 911.
The cars can be set up for road or for track.
Prices vary, but if you have to ask…
---
It all started with a blip of 8mm film.
"I was 12 when my father's friend showed us his Super 8 film of the 1977 Watkins Glen 6 Hours," recalled Rob Dickinson, founder and chairman of the boutique Porsche restoration shop Singer. "As the familiar face of a Porsche 911 morphed into impossibly boxed hips, gaping intakes, and a giant double-planed rear wing, I can still remember the shock and the realization that this was the other life of the 911—the racing car. Since Singer began, I've wanted to return to that moment, collaborate with our clients and celebrate that car—the 934/5."
Which is what he's doing now and what Singer has been doing for non-turbo cars since its founding in 2009. Now Singer has branched out to work its magic on turbocharged 964 911s, most recently with the 934/5. But rather than root around trying to find a real 934 or 935, Dickinson instead starts with a far more common Porsche body, the 964 911, made from 1989 to 1994. Then, after a careful and thorough consultation with the owner, the donor 964 is stripped, the exterior steel panels are replaced with carbon fiber panels and wings you see here are mounted, depending on what the owner wants.
If the owner wants a track car, it gets that monster rear wing with adjustable upper plane and a large front splitter. If the goal is a road car, it gets a duck tail instead of a wing, and a smaller splitter. Or the owner can specify that it be set it up to be switched from road to track configurations depending on the mood of the owner.
The original flat-six that came with the car then gets transformed into a Singer, with its "unique 3.8-liter four-valve, twin turbos, electric wastegate, air-to-water intercooler, and over 700 hp at 9000 rpm."
For suspension, customers can choose any or all of the following: bespoke dampers with remote adjustment, carbon ceramic discs with monobloc calipers, Michelin Pilot Sport Cup 2 or Cup 2R tires, and lightweight 19/20-inch tires front/rear.
How much will this cost?
"Each restoration is unique," Singer hedges. "Prices for Singer's restoration services are dependent on the requests by each car's owner."
Translation: If you have to ask…
If you want to see one before you commit, they'll be able to at Goodwood and Pebble.
Would you get one of these, a Gunther Werks, a 5001, or have Porsche Sonderwunsch do it?
Mark Vaughn grew up in a Ford family and spent many hours holding a trouble light over a straight-six miraculously fed by a single-barrel carburetor while his father cursed Ford, all its products and everyone who ever worked there. This was his introduction to objective automotive criticism. He started writing for City News Service in Los Angeles, then moved to Europe and became editor of a car magazine called, creatively, Auto. He decided Auto should cover Formula 1, sports prototypes and touring cars—no one stopped him! From there he interviewed with Autoweek at the 1989 Frankfurt motor show and has been with us ever since.