News
Tokyo Auto Salon 2023 Features the Fun, Freaky, and Photogenic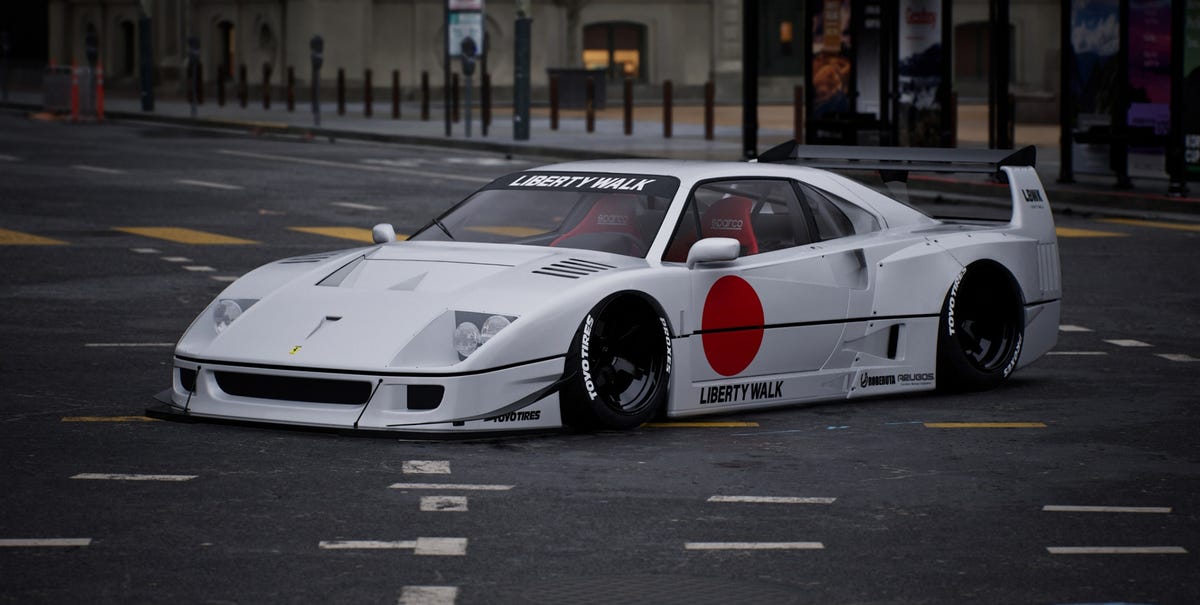 The Tokyo Auto Salon celebrated its 40th anniversary this year, bringing something akin to the SEMA show of fabulous Las Vegas all the way across the Pacific Ocean to the monster Makaharu Messe outside Tokyo. The Messe is the same place the Tokyo Motor Show used to be held back in the days before international auto shows started "evolving."
It was quite an accomplishment and a tribute to organizers that the show was able to continue, especially in such a big location as the Makaharu Messe. It was canceled altogether due to COVID in 2019, then went online only in 2020, before switching to a hybrid online/in-person format in 2022. This year the halls were packed, and the power and performance were palpable in the big halls of the Messe.
Just as at the SEMA show and CES, there were aftermarket companies present as well as full-blow efforts by OEMs. Here are some of the more interesting cars.
Advertisement – Continue Reading Below
Toyota titled its presence at the Tokyo Auto Salon as "Carbon neutrality for protecting beloved cars." To that end it offered two Earth-friendly takes on the beloved AE86: one all-electric and one powered by hydrogen fueling an internal-combustion engine.
The AE86 BEV Concept uses an electric motor pulled from the Tundra hybrid pickup truck powered by a battery from a Prius PHEV. The motor is mated to a manual transmission "that offers even greater driving pleasure than the original (AE86)," according to Toyota.
The AE86 H2 Concept uses two hydrogen storage tanks plucked from the Mirai fuel-cell vehicle. Both tanks are mounted in the rear of the car to keep the appropriately sporty rear-weight bias. From there Toyota added the appropriate fuel injectors, fuel lines, and spark plugs to make the combustion engine work on hydrogen.
2
Lexus Overtrail Project
Sounds like the term Overlanding but turned a little sideways. Making concept versions of the RX, GX, and ROV Concept 2 was motivated by "…a desire to deliver outdoor experiences that help people understand, enjoy, and protect nature." And make money off the new overlanding craze.
The RX, GX, and Crown Outdoor Concepts all get loaded up with off-road-ready parts like skid plates, chip-resistant paint, and rooftop tents. This is promising for the RX and GX, which we get in the US, but who knows what to make of the hydrogen-powered ROV Concept 2? That UTV-looking thing came out in 2022 and may or may not foretell a coming Lexus side-by-side.
3
Toyota GR Heritage Parts
"The GR Heritage Parts Project is an initiative to reissue discontinued service parts and sell them anew as genuine parts to meet customers' desires to keep on driving their memory-filled beloved cars," Toyota said.
The plan is to launch 32 items for eight models, starting with Land Cruiser axle shafts for the 70 and 80 series in April. More parts will come after that. We will let you know if these parts will be available in the US. That would certainly be nice.
4
Toyota GR Yaris Parts (GR Garage exclusive)
We get Toyota's GR Corolla, GR86 and the GR Supra, which should be enough to keep any gasoline-blooded enthusiast happy. But we don't get the GR Yaris. A whopping 268 hp moving around a car that weighs under 2500 pounds sounds fun. Add all the Gazoo Racing suspension and chassis tuning, and the fact that it's not available here in the US is just plain criminal. So it's all the more painful to see Gazoo Racing launching a new line of parts for this fantastically fun car that we don't get. Oh the pain!
5
Subaru Crosstrek Boost Gear Concept
This will give you an idea of what we can expect from the next generation of the Subaru Wilderness models in the United States. This concept is based on the coming 2024 Crosstrek. It features such intriguingly functional features as: exterior grab-bars for mounting GoPros, flip-down cladding that offers little table-like areas around the vehicle, exterior pop-in screw driver holders, mounting point for a dog leash, and a cool roll-out sunshade. Hope some or all of these features make it here.
The next-gen Subaru Impreza that we already saw at the Los Angeles Auto show last year got some STI performance modifications at the Tokyo Auto Salon. Those included STI bumpers, side skirts, and a center-mounted dual exhaust. The non-STI version from the LA show came powered by your choice of a 152-hp 2.0-liter or a 182-hp 2.5-liter four-cylinder. Both offered AWD, but both came mated to a CVT.
7
Liberty Walk Ferrari F40
Is this sacrilege? You bet it is! Liberty Walk is never one to shy away from the tastefully outrageous. Last time we saw its really cool take on the Chevrolet C8 Corvette. But just to show how unafraid they are of controversy, LBW cut the fender off this F40 right on the show stand. That's a lot of confidence in your guy operating the Sawzall on a $1.5 million supercar.
The Liberty Walk F40 kit includes front cowl, cowl duct, light cover, front, side and rear diffusers, rear wing and all those gloriously wide fenders you see on this model. Would you do this to your F40?
8
Liberty Walk Ferrari F355 Challenge
Okay, there are a lot more F355s than there are F40s in the world, but is that enough reason to forgive what they did to this Ferrari? Like the F40 above, the Liberty Walk Ferrari F355 Body Kit for the 1994 to 1999 F355 includes diffusers front and back, wide overfenders, and what it calls a "classic ducktail rear wing." Unlike the F40 kit, they list the price of this one: $13,750. You supply the F355.
The GT-R came out way back in 2007 and while it remains very popular among YouTube and internet searchers, the car itself has to be kept fresh one way or another as the years pile up. Thus, for 2024, Nissan added more "capability" to its flagship performance supercar, with a new rear wing that's 10% larger matched by better aerodynamics on the front end. The front end also gets a limited-slip diff to help pull the GT-R around corners better.
The T-spec version of the supercar gets NISMO carbon-ceramic brakes for 2024, RAYS 20-inch forged wheels, NISMO-tuned VDC, and wider front fenders.
Let's not forget Nissan's other super sports car, the mighty Z. By some counts there were "dozens" of new Nissan Zs scattered throughout the Makaharu Messe this year. Which only makes sense, since the car was all-new just last year. The Z is one of the most, if not the most, iconic Japanese sports cars ever made. So naturally, everyone wants to customize it—even Nissan itself. Click on the YouTube video to see more of that. Tuner Veilside made an FFZ400 for the Tokyo Auto Salon, and other tuners did their best takes on the Z, including Star Road, Crewch, Varis, and Top Secret.
Advertisement – Continue Reading Below