News
9 Cool Things to See, Do, and Learn About at the 2023 Chicago Auto Show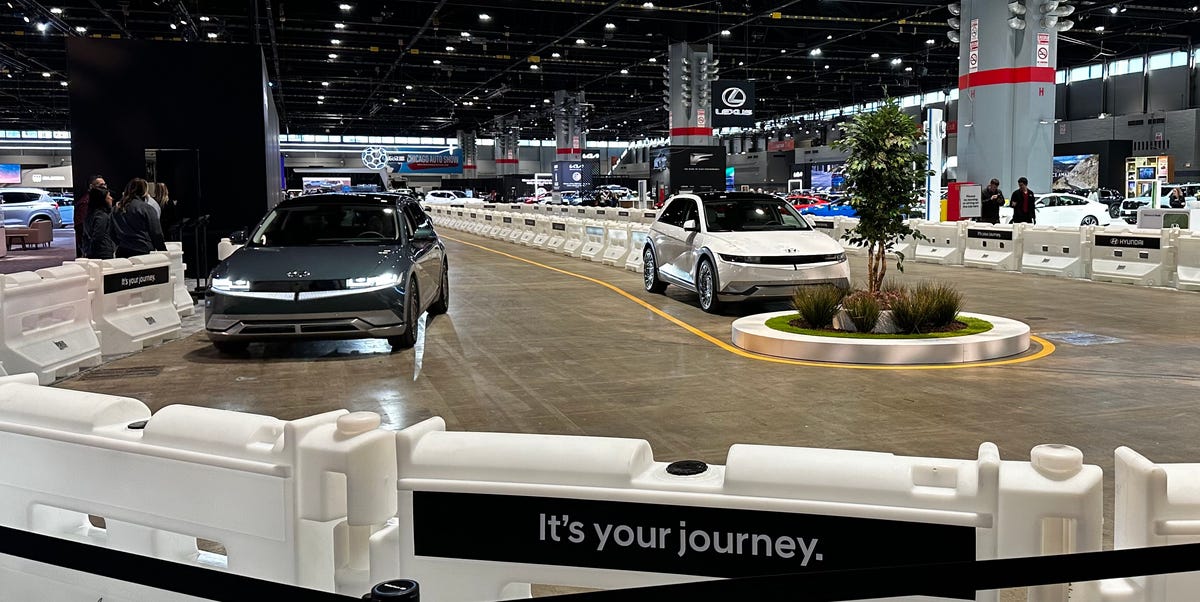 EV Test Drive Tracks Put 'Butts in Seats'
McCormick Place is a massive convention center, and with the auto show returning to cover two halls (during the pandemic, only one hall was needed), there is plenty of floor space available for indoor test tracks. Some brands, including Jeep, Hyundai, and Toyota, have their own tracks, and there is also 100,000 square feet of space set aside for customers to quickly get behind the wheel of EVs from multiple brands, including the Nissan Ariya and Cadillac Lyriq.
Called Chicago Drives Electric, the EV tracks' official EV charger sponsor is Autel Energy, and the charging stations Autel has set up next to its booth are actually used to charge the cars this year, Autel COO John Thomas told Autoweek. It's all part of making potential EV shoppers feel more prepared and excited about the technology.
Thomas said Autel keeps updating its list of FAQs that it gets from people at events like this, so they're better prepared to answer charging questions at the next show (Autel will be part of the New York Auto Show this year, for example). For Thomas, the best EV salespeople are the cars themselves.
"Once you get somebody's butt in the seat of an EV and they drive these, they're like, oh, wow, that's really amazing," he said. "It's quiet. It goes super fast. It's got massive torque. When I first got my Tesla, my wife looked at me, and she goes, 'Is this legal? This is like a roller coaster.' I'm like, 'Isn't it fun?'"