News
10 Cars, 2 Boats, a Couple Motorcycles, and an Airplane from CES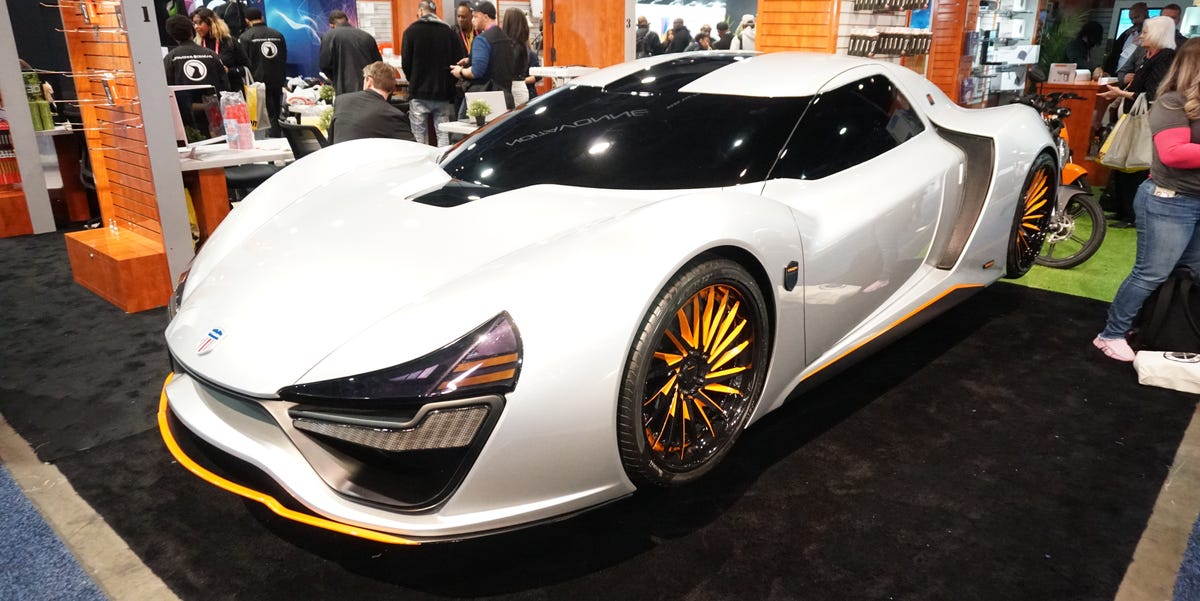 While Stellantis CEO Carlos Tavares reiterated at CES that Peugeot will not be coming back to the US market, the platform under this ultra-cool concept will.
The Peugeot Inception shares the same architecture as the coming electric Dodge muscle cars, for instance. The so-called "STLA Large" platform looks like it'll make for some fun cars, including the Dodge Charger Daytona SRT Concept we saw in these same halls during the SEMA show, and which was parked across the aisle from the Inception at CES.
Peugeot says the Inception has 680 hp, a 0-62 mph time of three seconds and a range of just under 500 miles. What more do you want? Plus, it runs on a highly efficient 800-volt system, powering two electric motors, one front and one back. Instead of a traditional steering wheel with a mechanical link to the front wheels, the Inception has an i-Cockpit with Hypersquare digital electric controls and a screen with circular cells in each of its four corners. These cells, Peugeot says, offer "the completely natural and universal grip of the steering control, fingertip driving comfort, and activation of the vehicle's controls by pressing with the thumb, (using) similar movements to how we use our smartphones." We were not allowed to sit in it and try it out, but Peugeot promises "the intuitive aspect creates a high level of safety."
The center of the Hypersquare holds a tablet-type screen from which you control infotainment, climate, ADAS, and more.
The concept, and presumably some future Stellantis production cars, will incorporate the STLA SmartCockpit infotainment system powered by STLA Brain and, once we get autonomous driving in the real world, STLA AutoDrive.
The electric drivetrain is one of the reasons the Inception has such a low rooftop—its height is 52.8 inches, a half-foot lower than a current Dodge Charger. The proportions, likewise, are pleasingly elegant and promisingly sporty. Perhaps the electric future won't be all toasters and transport pods.