Industry
This Is Why GM Is Launching a New Small Block V8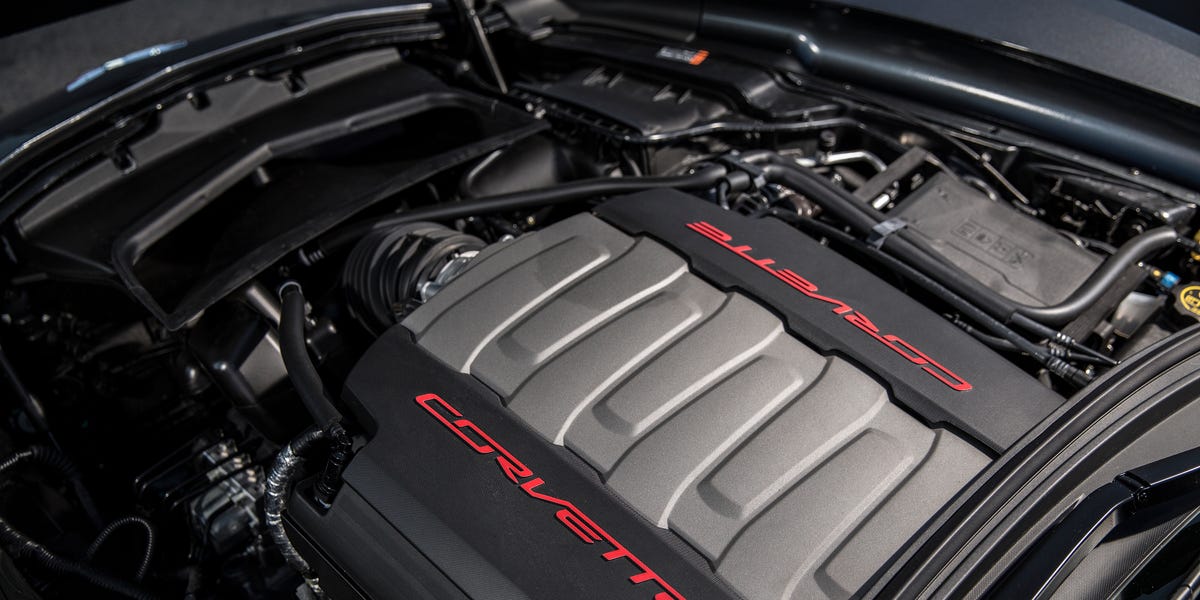 General Motors is investing $854 million into its small-block V8 production facilities to prepare to launch the sixth generation of this venerable engine.
This announcement came after a report of a failed battery factory under the LG partnership.
The sixth-generation engine is expected to make more power and be more efficient than the engine it replaces, but details are not yet ready for release.
---
When Chevrolet introduced its Turbo Fire V8 engine for 1955, it was hard to see it becoming an American icon. Released during the horsepower wars of the 1950s, it was probably even harder to imagine the engine seeing more than a decade under the hood of your family sedan—after all, turbo jets were the next big thing. Somehow, someway, the Chevrolet small block evolved into a staple engine across the board at General Motors and has stayed in production through five generations and nearly 70 years.
While some might have thought that GM's big push for electrification would leave its beloved small block by the wayside at the end of its current generation, GM now has 854 million reasons to build an even better small block well into the future. Yes, GM is pivoting aggressively to battery-electric vehicles, but that gradual transition means many customers for the foreseeable future will want their new full-size pickups and SUVs powered by internal combustion.
"I think there are a couple of reasons why this engine is being redone," says Brett Smith from the Center of Automotive Research. "First, these larger vehicles are probably going to be driven by ICE gasoline engines for a long time. Yes, there are some battery-electric vehicles coming out and it may in fact prove that a lot of the buyers admire them. However, they may not. If they don't, that is a product line that is an absolute core foundation for Ford, GM, and Stellantis in terms of the SUVs and pickups. So there's an incentive to do it right and do it really efficiently.
Smith goes further and notes that there's going to be pressure for automakers to meet California's Advanced Clean Car regulations and a possible upcoming change to the EPA's local pollutant criteria requirements. "You have to make an engine that is pretty darn efficient and very darn clean, if you're going to be selling vehicles in the late 2020s," notes Smith.
The battery-electric market could eventually extend to more trucks and large SUVs, but Smith says these larger vehicles "present some challenge with regard (to) battery size and battery cost. Even if battery cost continues to decline and battery energy power continues to increase, it's still not a great match."
This gets us to the "mucky middle," as Smith puts it. This is where there's an increasing demand and use of battery-electric powertrains, but not a sharp decline in certain use cases of internal-combustion development, production, and ownership.
This content is imported from YouTube. You may be able to find the same content in another format, or you may be able to find more information, at their web site.
General Motors isn't sharing horsepower, torque ratings, or any other specifications for the sixth-generation small-block, or granting interviews with engineers. But a company spokesman says, "Manufacturing commitments like the one made here with future V8s are a pretty early step in the process of us bringing new things to market. When we're ready to share more we'll let you know, but that may be a bit."
For now, GM is only talking about the investment impact on manufacturing operations, perhaps as an olive branch extended to the United Auto Workers union as a new contract with Detroit automakers will be negotiated later this year:
Flint Engine Operations in Michigan – $579 million to retool for assembling the new small block V8 and some of its key components: the block, crankshaft, and head machining.
Bay City Operations in Michigan – $216 million to retool for building camshafts, connecting rods and block/head machining for new small block.
Defiance Operations in Ohio – $47 million for building "a variety of block castings to support future V8 engine programs." In addition, $8 million to build a development cell for castings to support future EVs.
Rochester Operations in New York – $12 million for building intake manifolds and fuel rails for V8 engines produced in Flint. In addition, $56 million for producing battery pack cooling lines for EVs.
"Announcing new plant investments or new products earmarked for a particular factory, GM is trying to let the union know that they're doing all they can to ensure jobs," says Sam Fiorani, vice president of global vehicle forecasting at AutoForecast Solutions LLC.
GM did clarify in its earnings presentation this week that the upcoming small block V8 will make more power and torque than the fifth-generation engine and see an approximate 5% increase in fuel efficiency.
The presentation also notes these engines will see a double-digit reduction in emissions. How these engines will accomplish these gains remains under wraps. In the current small block, you'll find cylinder deactivation, direct fuel injection, and variable valve timing to enhance performance and efficiency.
There are always ways to improve an engine, and Chevrolet has shown its hand at updating the Turbo Fire mill over its nearly 70-year run. Still, CAR's Smith does see that there could be the addition of particulate filters, like we see on diesel-powered vehicles today, to help further reduce pollutants.
Fiorani says he's not surprised at all that a new small block is coming. "With so much talk about the shift to electric vehicles, the importance of the internal-combustion engine sometimes gets lost," he says. "Even the most optimistic plans for the EV takeover have ICEs playing a significant role for decades."
Whatever upgrades are in store for the new small block, Fiorani is confident they will be meaningful. "With its past history, every other generation of small block has been an update rather than a radical redesign, and it's due for an update. While it may be the last generation of this ubiquitous engine, the coming improvements will take it into the next decade."
The interesting timing of this revealed sixth-gen engine also raised eyebrows. The Detroit News reported that GM and LG were canceling a factory initially planned to supply batteries for GM's wide-reaching Ultium architecture. In an earnings call, GM's CFO Paul Jacobson cleared the air and explained that this fourth battery plant will be built, but he didn't identify GM's partner for that venture.
This investment into legacy internal-combustion products seems like it flies in the face of the changing tides, at first blush. And yet, GM needs to extend the life of the small block as long as possible to power high-profit-margin Chevy Silverados and Suburbans, GMC Sierras and Yukons, and Cadillac Escalades—in order to pay for expensive, next-generation Ultium battery developments.
What do you think GM is planning with the sixth-gen small block? Tell us your thoughts below.