Industry
These Tesla Price Cuts Will Surprise You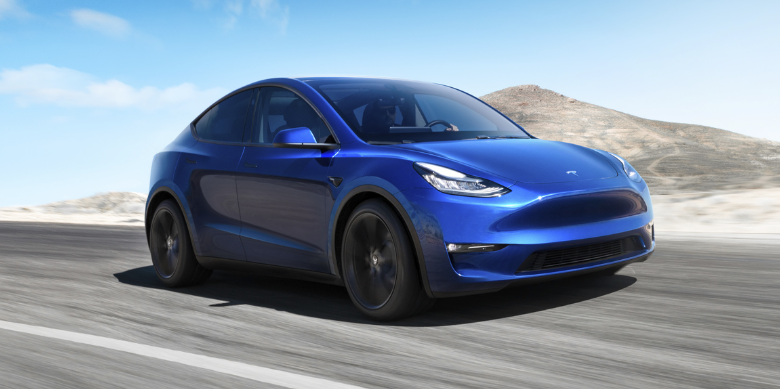 Just three weeks after a $7500 discount announcement, Tesla is back with more price cuts across its entire fleet, on a global scale.
Ranging from a reduction of 6% to more than $20,000 off the sticker price, the discounts may be intended to shore up Tesla's falling stock price.
The price cuts could allow the Model Y to receive a $7500 EV tax credit while other price reductions set up Tesla's aging lineup to better compete with a growing EV market.
---
Tesla's future is up in the air after it lost more than $700 in market valuation in 2022 and as its volatile stock value slowly stabilizes. In an effort to recoup some of these losses, the company implemented two separate model discounts last year, with the most recent put in place only three weeks ago. Now, Tesla has gone one step further by offering a third set of discounts at a significant rate.
After temporarily dropping its Model 3 and Model Y prices by $7500 in December, with respective MSRPs of $40,690 and $59,690, Tesla has now dropped the prices on both models at varying percentage rates. For the base Model Y crossover, the price was reduced by $6700, setting the starting price at $52,990. That's an 11% reduction from just three weeks ago. These new price reductions are applicable to new orders, not just current inventory models.
This price reduction for the Model Y, its most popular model in the US, is a signal that Tesla is hemorrhaging money. With the base price now below the new EV tax credit—capped at $55,000—Tesla's midsize crossover could now be eligible for an additional $7500 in tax incentives. That could drop the true MSRP for a base Model Y closer to $45,490.
The likelihood of such a low price remains up in the air, as modifications to the five-seat, long-range Model Y could change its classification to an SUV, subjecting it to the Inflation Reduction Act's $80,000 price cap for EV SUV tax credits. Just as well, the model's battery could fall short of the North-American sourcing stipulations found in the IRA and would only receive a $3750 tax credit.
On the more affordable side of things, the Model 3 sedan also received discounts, at a modest rate of about 6%. Even so, the price of a Model 3 Performance dropped $9000, from $62,990 to $53,990. Both of Tesla's high-dollar models, the Model S sedan and Model X crossover, received extensive discounts as well.
Pricing for Tesla's performance flagship Model S Plaid dropped from $135,990 to $114,990, a reduction of $21,000. The base version of Tesla's original sedan dropped $10,000, to a starting price of $94,990. Model X price reductions followed a similar trend, with Plaid pricing reduced by $19,000 versus $11,000 for the base model. Despite this, both Model X versions remain well over $100,000.
Such sizable discounts run counter to Tesla's early years, which were idyllic for a startup brand looking to electrify the automotive world, with very little competition at the time. As the EV market swells with new models from both startup and legacy manufacturers, Tesla now faces an influx of genuinely worthy competitor models, often at comparable or lower prices.
As the company scrambles to retain its stature, amid CEO Elon Musk's Twitter shenanigans and sinking stock price, these discounts show Tesla directly acknowledging its new competitors. It's unclear just how much EV market share is up for grabs—with Tesla remaining the world's No.1 EV seller—but future prospects are not in Tesla's favor.
Still, Tesla's 2022 delivery numbers were its best yet, getting 1,313,851 units into customers' hands. With a strong fanbase and new discounts, Tesla could pull in new EV shoppers. And the company remains focused on the horizon, with the recently launched EV semi-truck and planned production of the Cybertruck.
Will Tesla have true EV competition from legacy manufacturers soon? Please share your thoughts below.