Industry
These 7 Carmakers Will Jointly Build Giant Network of 30,000 EV Chargers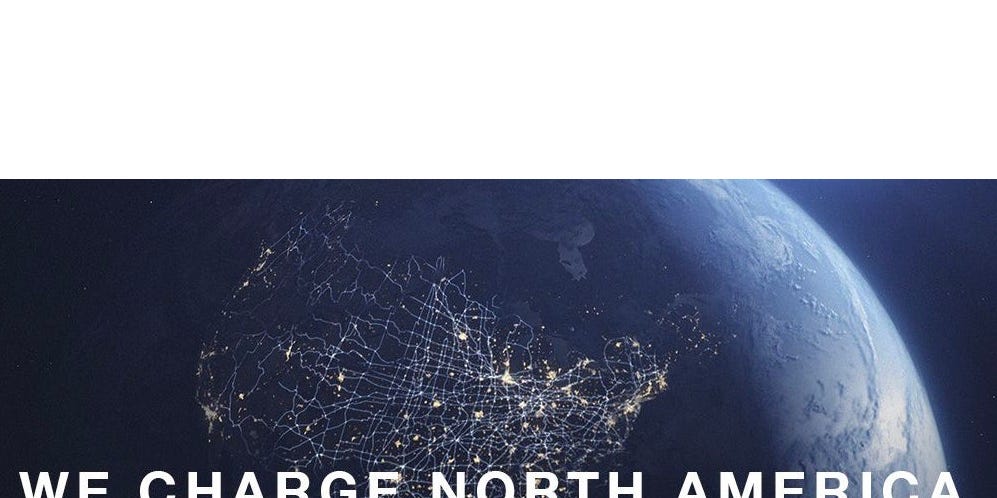 Seven of the world's top automakers have announced a joint venture to build an EV charging network in North America.
The network will be open to all, with 30,000 CCS and NACS chargers.
The first chargers should be up and running by the summer of 2024.
---
So it looks like this electric car thing is really going to happen. Seven of the world's top automakers have formed a joint venture that will "significantly expand access to high-powered charging for EV drivers in North America," the group said today.
BMW, Mercedes, GM, Honda, Hyundai, Kia, and Stellantis said the plan is to install "at least" 30,000 "high-powered charge points in urban and highway locations to ensure customers can charge whenever and wherever they need."
It's not specifically stated whether "high-powered" means these will be Level 2 or Level 3 chargers. But they did say the connectors used will be both the popular CCS, which is capable of both Level 2 and Level 3, and the increasingly sought-after Tesla NACS standard, which can deliver both AC charge and the higher-voltage DC charge.
The first of the new stations are scheduled to open in urban markets in the summer of 2024. The stations will be accessible to all EV customers, not just vehicles made by the seven partners in the joint venture. Specifics like billing, access, and maintenance, which are major stumbling blocks in the charging network we are currently manhandling, were not mentioned. At this point, it's all high-minded statements from executives.
"The fight against climate change is the greatest challenge of our time," said Mercedes-Benz Group CEO Ola Källenius. "What we need now is speed—across political, social, and corporate boundaries. To accelerate the shift to electric vehicles, we're in favor of anything that makes life easier for our customers. Charging is an inseparable part of the EV experience, and this network will be another step to make it as convenient as possible."
And all carmakers know in which market their bread is buttered.
"North America is one of the world's most important car markets—with the potential to be a leader in electromobility," said BMW Group CEO Oliver Zipse. "Accessibility to high-speed charging is one of the key enablers to accelerate this transition. Therefore, seven automakers are forming this joint venture with the goal of creating a positive charging experience for EV consumers. The BMW Group is proud to be among the founders."
Note he said, "positive charging experience." Making the network easy to use and easy to pay for is a priority, and future charging hubs could also use canopies, food, and other amenities, while vehicles are juicing up. If you've ever tried to pull up to a random charging station out in the middle of nowhere, you have probably had to download an app, upload a credit card, call a sometimes-working 800 number, and talk to someone in gawd-knows-where just to get a few kWh.
"The better experience people have, the faster EV adoption will grow," said General Motors CEO Mary Barra.
Who's going to pay for this new network? It's not clear whether carmakers will get funding directly from the $5 billion US National Electric Vehicle Infrastructure (NEVI) program that is part of the Infrastructure Investment and Jobs Act or whether the network will be funded by the carmakers alone, or a little of each.
"The Joint Venture will evaluate options to work with local governments and available public funding to help enable the set-up of the network," said a Honda spokesman.
Regardless, it should mean more charging stations as the number of EVs grows both globally and across North America where the network will be.
Some 14% of new cars sold in 2022 were electric, according to the International Energy Association, up from 9% in 2021 and less than 5% in 2020. The US is the third largest market for EVs worldwide, after China and Europe. EV sales in the US increased by 55% last year, according to the IEA, reaching a sales share of 8%. The US may be on track to sell a million electric cars in 2023. So having somewhere to charge them is a good thing.
Will this network convince you EVs are the way to go? Comment below!
Mark Vaughn grew up in a Ford family and spent many hours holding a trouble light over a straight-six miraculously fed by a single-barrel carburetor while his father cursed Ford, all its products and everyone who ever worked there. This was his introduction to objective automotive criticism. He started writing for City News Service in Los Angeles, then moved to Europe and became editor of a car magazine called, creatively, Auto. He decided Auto should cover Formula 1, sports prototypes and touring cars—no one stopped him! From there he interviewed with Autoweek at the 1989 Frankfurt motor show and has been with us ever since.