Industry
Tesla Is the Most-Recalled Car Brand—By Far—of All Cars, Trucks, and SUVs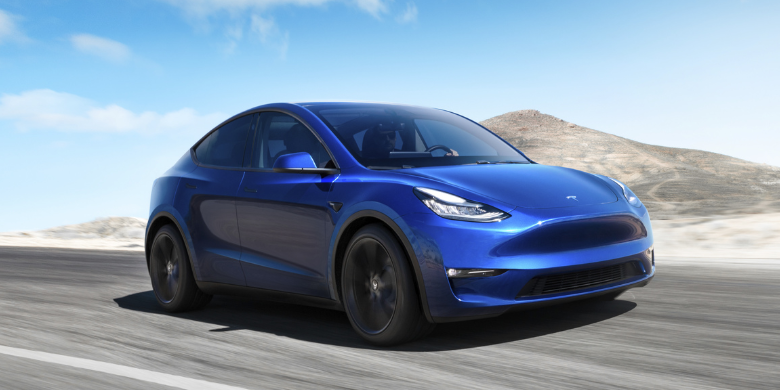 Teslas are far more likely to be the subjects of a recall than any other carmaker.
Using data from the last 10 years of recalls, the price-tracking car search engine iSeeCars.com projected which models would be most likely to be recalled, with Teslas in four of the five top spots.
The numbers could have been higher but Tesla only makes four models.
---
Tesla has set another record, but not one you're likely to see touted in ads by the company, if the company ever decided to run ads. Turns out Teslas are recalled more than any other brand in America—and by a long shot.
There were 400 NTHSA recalls issued in 2022, impacting more than 25 million vehicles. Of those vehicles, Teslas scored four of the top five spots on the list, according to the price-tracking car search engine iSeeCars.com. Tesla might have scored more, but it only makes four models.
The website analyzed recall campaign data from the National Highway Traffic Safety Administration from the last 10 model years and used that data to calculate the number of projected recalls over an expected 30-year lifespan of the cars. The Tesla Model Y was the highest, with 62.4 recalls projected over its 30-year lifetime, the Model 3 was third at 56.8 expected recalls in a 30-year lifetime, the Model X was fourth at 27.3, and the Model S was fifth at 26.4 expected recalls over a theoretical 30-year lifetime.
The brand with the fewest projected recalls is Mercedes-Benz, followed by Toyota and Lexus. A total of 33 car, truck, or SUV models are projected to experience one or fewer recalls in that time frame; 25 models are projected to experience at least 10.
Is it fair to project recalls? Debate all you want, but iSeeCars looked at data affecting millions of cars to make its projections—literally all models sold in America from 2014 to 2022, excluding models that were canceled or low-volume models.
"Recall rates can vary between makes and models," said iSeeCars' Executive Analyst Karl Brauer, "but the extreme variation in the number of recalls a car is projected to receive over its lifetime is something we didn't expect.
"For consumers who don't want to deal with a recall, the top models offer a substantially lower risk than even average models, such as the Chevrolet Equinox or Honda Ridgeline, with four predicted lifetime recalls. Avoiding a recall by owning a highly rated model, like the Hyundai Elantra GT or Mercedes CLA, means less time spent scheduling a dealer visit, taking the vehicle in, and waiting for repairs to be made."
What's the model expected to face the fewest recalls based on that data? Surprisingly, the Mini Cooper Convertible will have 0.2 recalls over 30 years (unless it gets axed), followed by the Lexus NX 300h and Lincoln MKZ Hybrid, Mercedes CLA and Lexus RX 450h.
If you're hoping to avoid buying a recalled model, there are variables.
"There are two critical components to think about when analyzing recalls," said Brauer. "Obviously the number of recall campaigns is the first factor, but the timing of the campaigns is also important. Most vehicles behave like the Toyota Camry—most of their recalls are issued when they are first introduced, with a rapid decline after 1-3 years. But some cars, like the Tesla Model S, see a pattern of ongoing recalls—or even an increasing number of recalls—as time passes. Owners of vehicles with that pattern will continue to face recall hassles for years after they acquire their car."
The 25 Most Recalled Cars
To find out of your car has been recalled, type the VIN into the NHTSA website https://www.nhtsa.gov/recalls.
Share your experience with recalls—of a Tesla or other make—in the comments below.