Industry
Prices Eased in December, but Buying a New Car Isn't Getting Easier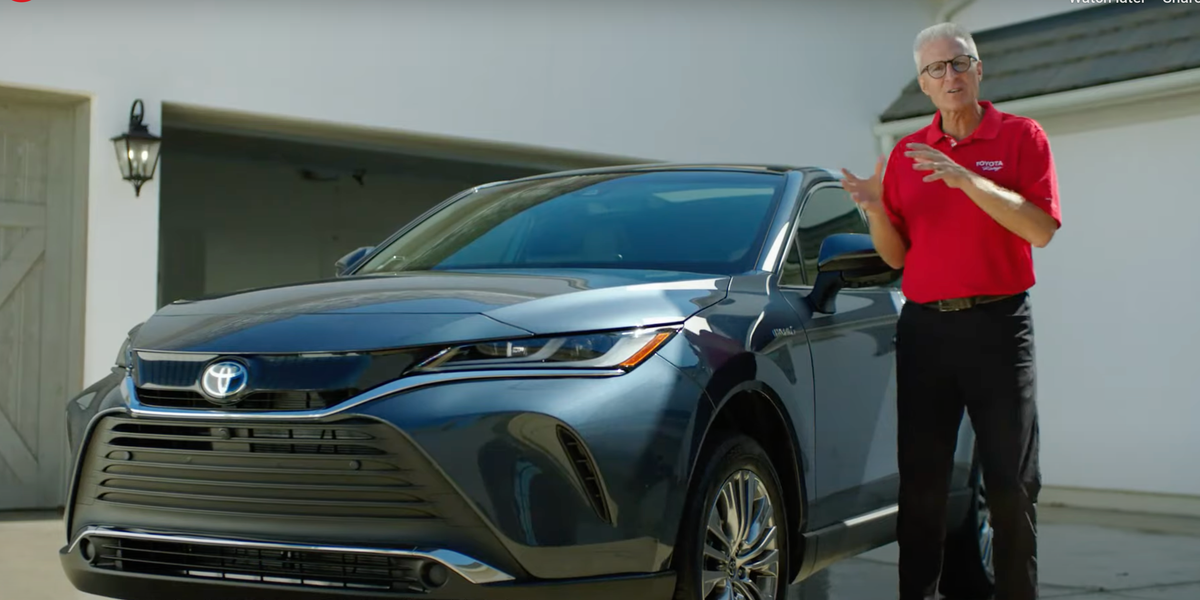 Despite positive signs in December, the average transaction price of a new vehicle was $49,507 by the end of last year, up 5% over 2021.

Cox Automotive says the average new car loan has a $785 monthly payment, up 29%, while the average lease payment is $661 per month, up 33% from March 2020 levels.
Toyota's Jack Hollis (above) is optimistic, forecasting US new vehicle sales this year of 15 million units.
---
New car and truck prices fell 0.1% in December versus November, the Labor Department reported Thursday. That's the good news. The bad news is that the Federal Reserve's aggressive quarterly hikes in base interest rates can make your second most-expensive purchase as hard to achieve as buying a house.
The Consumer Price Index for new vehicles increased 5.9% annually, a better number than the 6.5% CPI for all consumer goods and services measured by the Labor Department's Bureau of Labor Statistics, and an indication the Federal Reserve's aggressive interest rate increases are starting to do their job (November's CPI was 7.1%).
Used car and truck prices, a leading inflation item over much of 2021, continue to drop like a crushed car at a junkyard, falling 2.5% from November to December, for an annual decrease of 8.8%.
Best news is that fuel prices led last month's CPI relief. Prices at the pump fell 9.4% month-over-month in December, for an annual decrease of 1.5%.
AAA reports regular unleaded averaged $3.272 per gallon nationally on Thursday, 2.9 cents lower than one year ago. Gas prices that began to spike last month have "stalled since the holidays," the association said.
But if you're looking to buy a car or truck in 2023, whether new or used, your prospects for a satisfying purchase will be much different than in the past. Cox Automotive's 2023 Industry Insights and Sales Forecast report warns that low-income and subprime consumers will find it nearly impossible to obtain car loans.
"Auto loan interest rates are at a 20-year high," says the firm's chief economist, Jonathan Smoke.
The Fed raised its prime rate to the 4.25%-4.5% range by the end of last year and plans to raise it to 5% in 2023. As a result, the average new auto loan interest rate was 8.02% as of December, up from 5.15% in December 2021.
The average transaction price of a new vehicle was $49,507 by the end of last year, up 5% over 2021 and 28% higher than March 2020. Cox Automotive says the average new car loan has a $785 monthly payment, up 29%, while the average lease payment is $661 per month, up 33%, both compared with March 2020 levels.
Auto sales mix helps account for those price increases, with SUV and EV market share up, and commodity brand sedans down, says Charlie Chesbrough, Cox Automotive's chief economist.
"We expect greater purchases of higher-margin products," he says, including EV sales in the US topping 1 million for the first time this year.
Cox forecasts total vehicle sales of 14.1 million in 2023, up 2.7% from 2022.
In a call discussing 2022 sales with reporters, Jack Hollis, Toyota Motor North America's executive vice president for sales, forecast a more optimistic 15-million sales year in 2023, closer to the old "normal" and on the way back to the 17-million-plus per-year heyday of the late '10s by late in the decade. He cited pent-up demand held back by supply shortages.
"That demand is real," Hollis said.
Chesbrough admits Cox Automotive is "a little bit more pessimistic" than automakers and their forecasts, especially on sales volumes, and that his company is giving the US "at least" a 50% chance of a recession with historically high interest rates and continuing challenges on the supply side.
Toyota, traditionally third place in sales after General Motors and Ford, sold more vehicles than anyone in 2021, and fell to second behind GM in 2022, mostly because of supply chain issues related to sourcing of computer chips in Southeast Asia.
Cox says US Toyota inventory is lowest among all brands at roughly 26 days' supply (Lexus is third lowest at more than 30 days). The average among all brands is nearly 60 days, and Buick dealers are flush with inventory at more than 130 days' supply.
This still adds up to a sellers' market, Cox says, with price incentives and negotiating "still way down." Detroit brands have learned incentive and discount discipline, and now have average transaction prices in line with foreign-brand competitors selling at or near MSRP.
Potential new vehicle customers will find some relief in the trim level mix of most models, as restored supply chains prompt automakers to build more low- and mid-level models along with the top trimlines.
But the key lesson automakers learned from the pandemic's supply chain problems is that higher transaction prices can more than offset lower volumes: Automakers' revenues rose an estimated 2% last year, even as sales volume fell 8%.
Chesbrough says, "OEMs would rather sell 13 million profitably than 15 million at a substantial discount."
If you're shopping for a new or used car, what has been your experience in the market? Please comment below.