Industry
Is a NHTSA Safety Recall That Can Be Fixed by an OTA Update Still a Recall?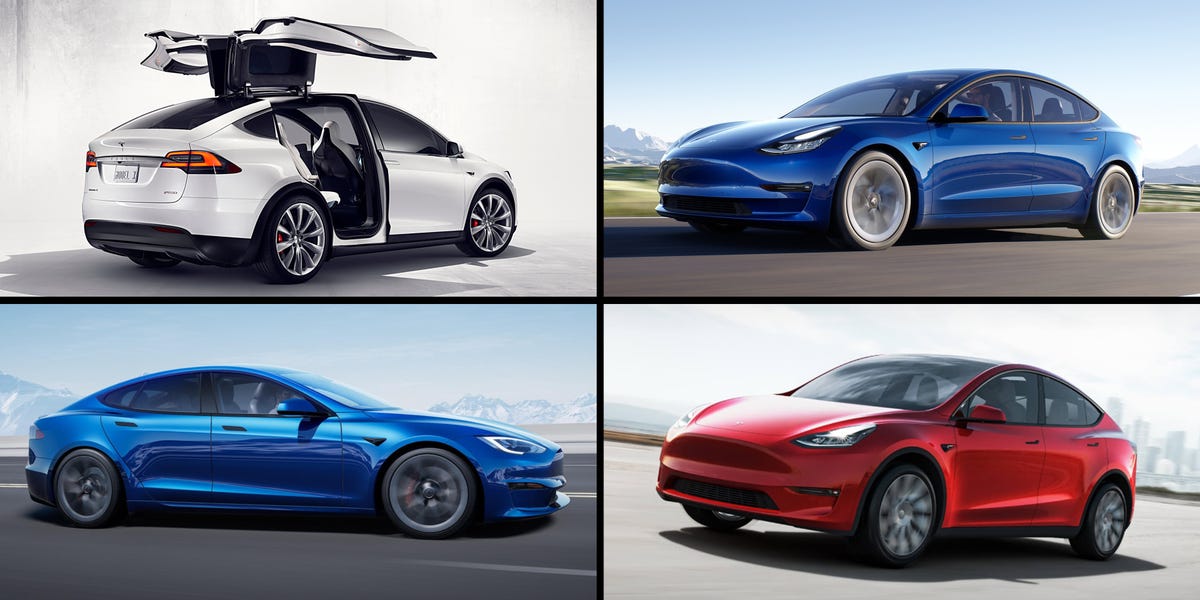 Tesla vehicles require a greater number of safety recalls than any other make, according to NHTSA data analyzed by the price-tracking car search engine iSeeCars.com.
Many of those recalls could be addressed via OTA updates.
Does that make them any less serious?
---
There were 400 National Highway Traffic Safety Administration safety recalls issued in 2022, with Tesla getting way more than its share of them. But Tesla has been able to address many of its NHTSA safety recalls with Over The Air software updates. Which leads to the questions: Are those recalls any less serious? Should there be a distinction between OTA-fixable recalls and those that require a visit to the dealer? Tesla fans seem to think so. But NHTSA does not.
"NHTSA is empowered with robust tools and authorities to protect the public, to investigate potential safety issues, and to compel recalls when it finds evidence of noncompliance or an unreasonable risk to safety," a NHTSA spokesperson said in response to a question from Autoweek. "NHTSA recalls can include any required repair, which includes a software update, to remedy a potential safety risk. Manufacturers are also required to submit any communications to owners, dealers, and others about any software updates that address a defect, whether it is safety related or not."
A recent study by the price-tracking car search engine iSeeCars.com found that Tesla had by far the greatest number of NHTSA safety recalls of any manufacturer selling cars in America.
As we noted in our earlier story, the iSeeCars website analyzed recall campaign data from the National Highway Traffic Safety Administration from the last 10 model years and used that data to calculate the number of projected recalls a car owner could expect over a 30-year lifespan of each car. That data included both recalls that required a visit to the dealer and recalls that could be addressed solely by OTAs.
"For OTAs, we consider any recall that has a recall campaign ID from NHTSA as a recall, e.g., campaign 22V063000," said an iSeeCars spokesperson.
The iSeeCars team's investigation of the NHTSA safety recall data showed that the Tesla Model Y would have 62.4 safety recalls projected over its 30-year lifetime, the Model 3 56.8 expected recalls over 30 years, the Model X 27.3, and the Model S 26.4 expected recalls over a theoretical 30-year lifecycle.
THE 25 MOST RECALLED CARS
iSeeCars sliced the Tesla data further, looking more closely at OTA-fixable recalls. See the following chart with and without OTA-repairable recalls:
TESLA RECALLS: OVER-THE-AIR (OTA) REPAIR DATA
So that would put Tesla down lower on the chart but still up near the top, with five times more recalls over 30 years than the industry average for the Model Y, four times more for the Model 3, 1.66 times more for the Model X and 2.45 times for the Model S. So Tesla enthusiasts have to face up to the fact that quality may not be their brand's strong suit.
Here are the last five Tesla recalls, issued in the last two months (you can click on the link to take you to the recall itself):
02/15/2023 23V085000 Full Self-Driving Software May Cause Crash
02/27/2023 23V13000 Second-Row Seat Frame May Be Improperly Secured
03/24/2023 23V205000 Parking Brake Valve Module May Cause Rollaway
03/31/2023 23V235000 Front Suspension Lateral Link May Separate
04/05/2023 23V244000 Rearview Image May Not Display/FMVSS111
At the other end of the iSeeCars chart, for context, are the models with the fewest safety recalls expected over a 30-year lifetime. The brands with the fewest projected recalls are Mercedes-Benz, Toyota, and Lexus. Here is the list of projected recalls:
THE LEAST RECALLED CARS
"A safety recall is still no trivial thing," said iSeeCars.com's executive analyst Karl Brauer. "OTA updates may be less of a hassle for owners (as we called out in the study), but if they are deemed recalls we can't ignore them for this study. If Tesla fans want to argue with NHTSA's definition of a recall, they are welcome to argue with NHTSA's definition of a recall. Until that definition changes we have to report recall rates."
Brauer further spelled out the difference between a recall and a mere software update.
"My phone gets software updates all the time, but those aren't considered recalls. Why does NHTSA badge these 'software updates' as recalls? Because they involve some safety element of the vehicle, is my assumption. So whether OTA or in-person service is needed, NHTSA deems these issues recalls, suggesting there's a safety element.
"We do have the numbers for non-OTA recalls versus all recalls. And while those numbers make Tesla look better…the company is still one of the most recalled brands even for just 'have to go to service center' recalls, so the brand's fans still won't be happy. But, really, are they ever?"
Want to see if your car has a recall? You can explore recalls by manufacturer, defect, year, etc. using NHTSA's interactive recalls dashboard here.
Does the seriousness of a recall depend on how easy it is to fix? Air your grievances in the comments section below.