Industry
Honda Pushes Electrification, but Banks on ICE SUVs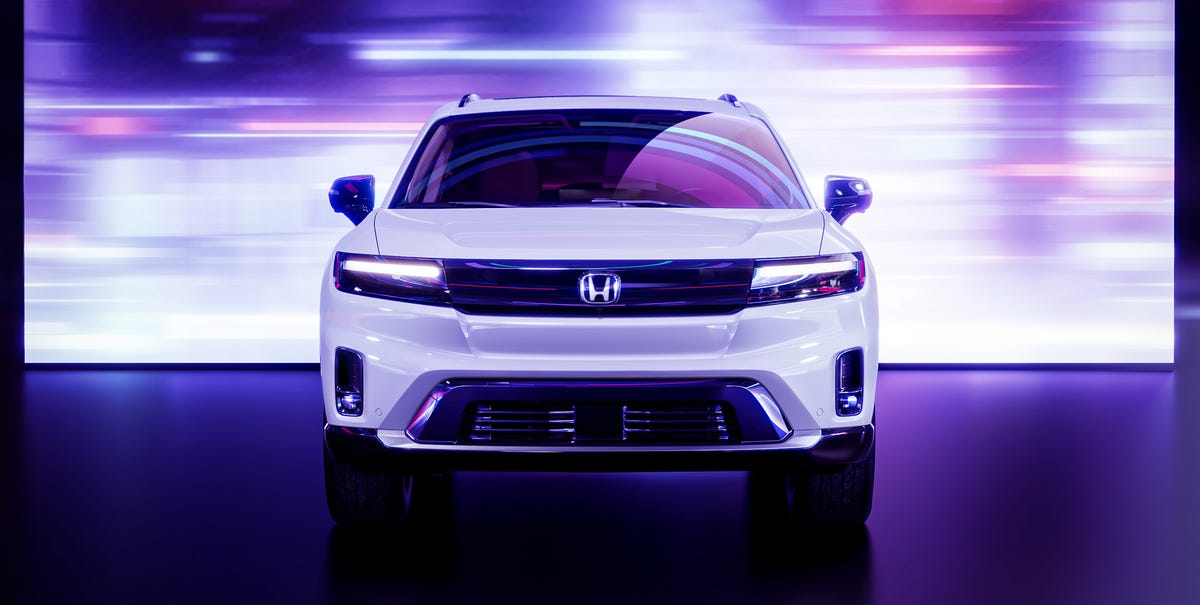 Honda's sales results from 2022 were disappointing—down nearly 33% from 2021—but the company says it has plans to fix this in 2023.
Namely, Honda aims to increase sales up to 25%, with major help from its crossover and light truck models, while starting a push toward electrification with new hybrids.
With a new Civic Hybrid joining the Accord and CR-V hybrids, Honda plans to ease customers into electrification while retaining strong sales numbers by splitting ICE/HEV production of its most popular models.
---
Honda didn't have a stellar year in 2022, with US sales down 32.9% from 2021 amid continuing supply chain constraints. Consumers continued to shell out for Honda's legendary reliability, with models like the Ridgeline pickup posting positive sales numbers, but low inventory meant available models were regularly subjected to marked-up sticker prices and rising interest rates. Electrification was also on the horizon for Honda in 2022, with new hybrid versions of its most popular models debuting, but the company has yet to produce a true BEV following a short run of the Fit EV in certain states 10 years ago.
Honda wants to have a better year in 2023, with a goal of 20-25% more units delivered as compared to 2022. And the company claims electrification will play a key role in posting these positive numbers going forward.
But Honda's first all-electric model, the Prologue, isn't due until 2024, meaning the company will bank on its best-sellers for the time being. These are, of course, the series of internal-combustion and hybrid crossovers and light trucks that Honda is arguably best known for: the CR-V, HR-V, Pilot, Passport, and Ridgeline. In total, Honda's crossovers and trucks made up 66% of its 2022 sales, totaling almost 585,000 units.
"In 2023, we will see the strategies we've been talking about, including growing sales of light truck models, increasing volume of hybrid-electric models, and the start of digital sales at Acura," says Mamadou Diallo, American Honda's new Vice President of Sales. "All this leads toward our vision of 100% electrified sales (battery-electric and fuel-cell vehicles) by 2040 to fulfill our ultimate goal of zero emissions by 2050."
Supporting this transition, Honda teased the reveal of the 2024 Civic Hybrid in its latest press briefing. Details about the new Civic Hybrid were scarce, but we do know its electric powertrain will be derived from the larger Accord Hybrid and it will come in hatchback and sedan form.
Hybrids are critical to Honda's electrification strategy, which hinges on pushing sales volume to 50% of the mix for CR-V and Accord hybrids, company executives say. That's good news for Honda's Marysville, Ohio, plant. Honda says this initial move toward hybrid vehicles will get consumers acquainted with the technology, perhaps allowing Honda to prepare for mass production of battery-electric vehicles.
Honda recently announced a joint venture with LG Energy Solution to produce batteries for its impending BEVs, with a joint investment of $3.5 billion dedicated to the project. The plant will be located southwest of Columbus, Ohio, and is reported to have an annual output of 40 gWh. All of the batteries produced there will go to Honda plants throughout North America, likely in an effort to adhere to the sourcing and assembly rules of the Inflation Reduction Act's EV Tax Credit.
While Honda may be mirroring Toyota with its gradual BEV adoption, Honda is at least showing more of its eventual plans to the public. Namely, the company released a series of internal memos regarding corporate changes to further accelerate its electrification plan.
Notably, Honda is creating an Electrification Business Development Operations team, which will consolidate BEV product development into the broad business strategy department. This indicates the electrification branch is now considered integral to Honda's future, and this consolidation includes its two-wheeled EV team as well.
Finally, on the luxury side, Acura is making its own pivot toward electrification. While Acura's electrification is generally tied to Honda's—especially with the electrified Acura ZDX and Honda Prologue sibling set—its approach to selling EVs will differ quite a bit.
That's because Acura announced it will sell 100% of Acura EVs online, though window shopping and vehicle delivery will still happen in person. This transition is being made in the name of customer convenience but will require some adaptation from dealerships, Mamadou Diallo says.
Honda wants to show the industry and consumers that it is truly focused on electrification. And if Honda plans to recoup some of last year's losses, it won't be able to rely on its hybrid cars alone to get there. Like other automakers, Honda still needs to sell a lot of internal-combustion vehicles for the foreseeable future, and the sales split between gas-only and hybrid powertrains going forward will impact how quickly Honda transitions to an all-electric lineup. Pre-sales of the Prologue and ZDX start this year.
Are you considering buying an EV soon—hybrid or BEV? Please share your thoughts below.