Industry
Here Are the 10 Best Selling Used Vehicles from 2022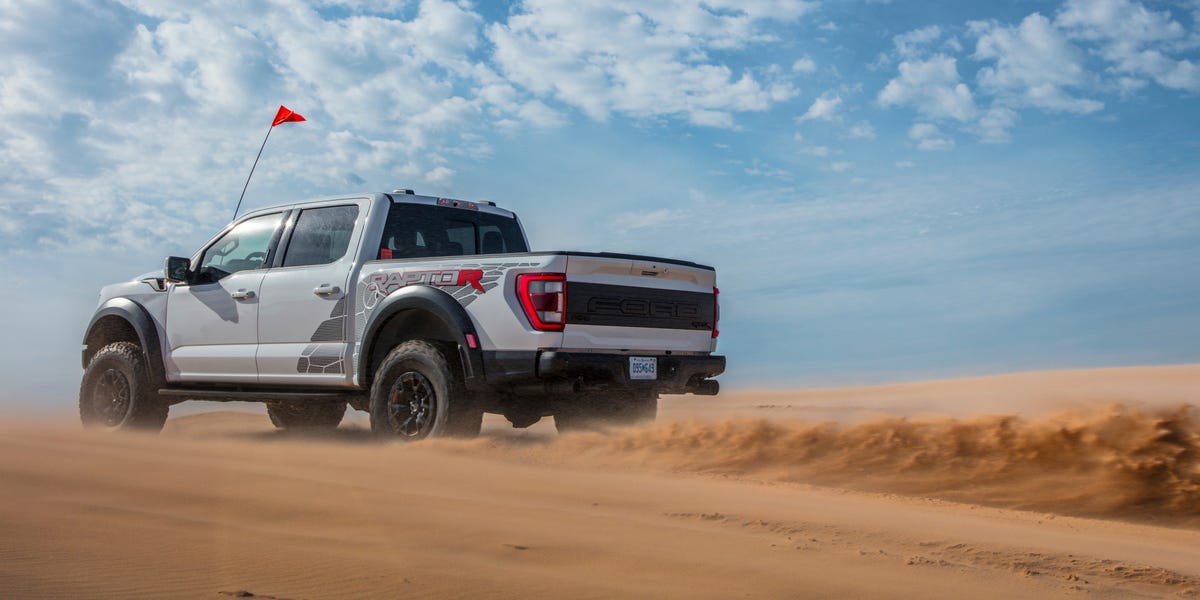 Buying a used car has been surprisingly difficult for the last two years, with strong demand and diminished supply driving average prices as high as $33,000. Nonetheless, many buyers opted for used cars in 2022, in large part due to production wait times and dealership markup on new models. In fact, 9.8 million used cars from the model years 2017 through 2021 were sold last year in the US, according to a survey from iSeeCars.com.
Among those 9.8 million used vehicles sold, the sales trends remained largely true to what American consumers are known for, across both urban and rural populations. Trucks remain a central part of the used vehicle market, though crossovers continue to climb the sales ladder in a numbers war with economy sedans. Here are the 10 best-selling used vehicles of 2022, with some predictable models as well as a newcomer or two.
Advertisement – Continue Reading Below
% of Total Used Car Sales: 3.3%

The best-selling vehicle 41 years running, it's no surprise the Ford F-150 tops the list. We don't see it being bumped from its number-one slot for a long time, given its broad usage across the American population. From full-time contractors and National Park Rangers to off-road stuntmen and daily family drives, the F-150 fits the bill for just about everyone. Ford's flagship truck is so popular, in fact, that it ranked as the most popular used vehicle in 31 states and 24 metro areas in 2022.
2
Chevrolet Silverado 1500
% of Total Used Car Sales: 2.8%
Just because Ford has taken the top sales spot for decades doesn't mean Chevrolet isn't close behind. In fact, combining Silverado and sibling model GMC Sierra sales, GM actually sold more full-size trucks in 2022 than Ford. This trend hasn't carried over to the used side of things, but the Silverado still holds its own among second-hand shoppers across six major metropolitan areas in the South.
% of Total Used Car Sales: 2.3%
In the full-size truck battle, the Ram brand continues to put up a good fight against its Ford and Chevrolet counterparts. The sales pace for used Ram trucks falls in line with the more popular Ford and GM rivals. But taken altogether, the Detroit three maintain a strong foothold over their Japanese counterparts on the used side of things. Used Ram sales accounted for 0.9% more used market share, or nearly 100,000 more units, than its next best truck competitor, the Toyota Tacoma.
% of Total Used Car Sales: 2.2%
Chevy's popular compact crossover ascended the used car sales ranks for 2022, going from 7th in 2021 to 4th in 2022. Simply put, the Equinox is an affordable and relatively spacious crossover that mass populates grocery store parking lots, school pickup lines, and airport rental car lots. With American consumers flocking to SUVs and crossovers, it's no surprise the Equinox took a top spot in this year's used car roundup, in addition to being the most popular used car in six Midwest metro areas. The Equinox lineup is set to grow in 2024, with a middle-range Equinox EV joining Chevrolet's electrified lineup in addition to a re-worked ICE version.
% of Total Used Car Sales: 1.8%
The Honda Civic continues its long reign as one of the best used cars money can buy, despite falling to fifth place this year. Even if it's not an Si or a Type R, the Civic lives up to its reputation as a reliable commuter car with an engaging character and affordable price. Californians can't get enough of it either—the Civic is the most popular used car in both Los Angeles and the entirety of the San Francisco Bay area. And for those inclined to modify or tune their cars, every generation of Civic provides a solid platform to make the car your own.
% of Total Used Car Sales: 1.7%
Unlike the Honda Civic, enough used Toyota Camry sedans changed hands in 2022 to hold its place in the sales rankings. After 40 years of continuous sales in the US, the Camry is essentially a monolith, known as the textbook example of reliable transportation. From livery-painted cars for hire to new driver's-training vehicles and every other person's grandparents, it's hard to drive more than a mile without seeing one. And the model continues to battle notable segment competitors like the Honda Accord in both new and used sales.
% of Total Used Car Sales: 1.7%
When the original RAV4 was introduced, the term compact crossover meant truly small. These days, a compact crossover is more like a 21st-century lifted hatchback, and Toyota's RAV4 continues to be one of the most popular in the segment. So popular, in fact, that high demand for the new RAV4 hybrid has induced dealership markups as high as $10,000. Given these prices, and with the ICE RAV4 getting an EPA-rated 35 mpg, it's no wonder so many shoppers decided to buy used this year.
% of Total Used Car Sales: 1.7%
No one ever positioned the Nissan Rogue as the best-looking or performing crossover, but it's clearly good enough for a large portion of the American population. The Rogue did lose its fifth place spot from 2021, amid a growing segment of crossovers and an influx of used options, but accounting for 1.7% of some 9.8 million late models sold is still significant. And the Northeast seems to take a special liking to a compact crossover, with the model representing 2.4% of used sales in New Jersey and 2.7% in Connecticut.
% of Total Used Car Sales: 1.5%
Ford has been slowly shrinking the Escape, in case you haven't been paying attention. The previous generation Escape, sold from 2013-2019, was built on Ford's C1 platform but looked more like a compact SUV, whereas the new Escape is a certified compact crossover built on the same platform as the European Ford Focus. And its Ford-marketed sporting chops aren't a gimmick, with an optional 2.0-liter four-cylinder engine making 250 hp and 280 lb-ft of torque, along with less weight and a wider track. Sales of the new model have plateaued since its launch in 2020, but the onset of the COVID-19 pandemic and related supply issues could be a factor.
% of Total Used Car Sales: 1.5%
The big brother within the Jeep lineup, the Grand Cherokee is the only true SUV on this list, although it's not a full-size one. The Grand Cherokee has become a popular choice for used buyers thanks to its ample space, offroad-ability, and muscle truck characteristics. The version seen here was launched in 2013 and ceased production in 2021, with 2022 marking its first appearance on the top 10 most popular used cars list. Representing 1.5% of the 9.8 million used cars sold in this data set equates to 147,000 units—no small feat.
Advertisement – Continue Reading Below