Industry
Every US-Delivered Jaguar I-Pace Is Susceptible to Overheating Batteries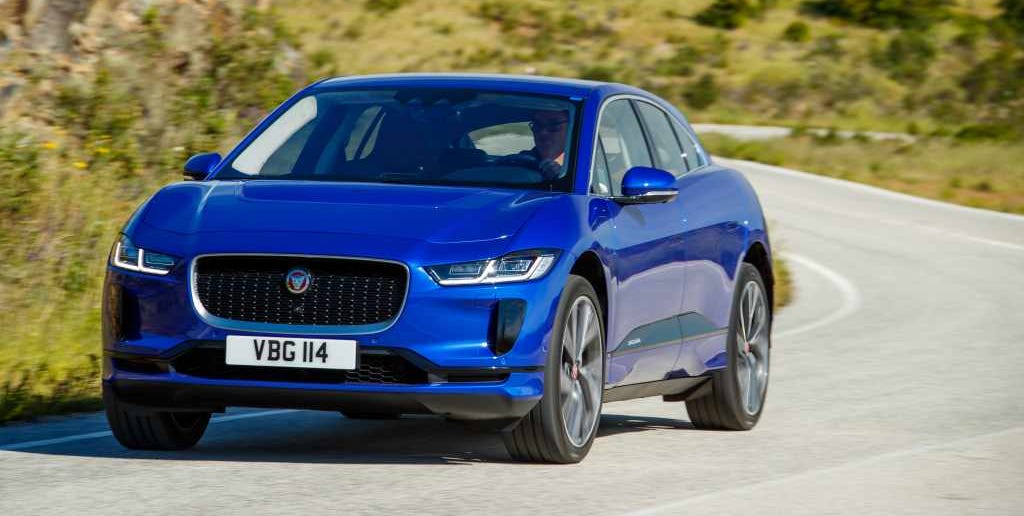 Lithium-ion batteries pose a special fire risk, and many automakers are finding that out the hard way, as EV fire recalls continue.
Jaguar Land Rover is the latest manufacturer to deal with the fallout of thermal overloads, as around 6400 US-delivered I-Pace crossovers are recalled.
A battery temperature alerting system makes up the first part of the fix, though JLR has said it will replace battery packs free of charge as needed.
---
Electric vehicle fires are a well-documented phenomenon by now. Manufacturers like Tesla and Ford have dealt with the temperamental nature of lithium-ion batteries, indicating that the issue isn't an existential threat to EV adoption. And now it is Jaguar's turn to issue a recall on its flagship I-Pace EV over battery fire risks.
Jaguar is voluntarily recalling around 6400 I-Pace EVs from 2019 through 2024 model years following eight customer vehicle fires. The company confirms that 100% of US-delivered I-Pace models are susceptible to lithium-ion battery thermal overloads, as all were produced at Magna Steyr's Graz Vehicle Assembly Plant in Austria. The battery itself is a 90-kWh offering from LG Energy.
In filings with the National Highway Traffic Safety Administration, Jaguar says it first heard of the issue in February 2022, as an internal engineering team analyzed batteries that had experienced a thermal overload. By August 2022, the team had performed field inspections on fire-damaged I-Pace models, though a connection to all I-Pace models wasn't established until March 2023. Even so, Jaguar Land Rover confirmed that no crashes, injuries, or fatalities have occurred due to these battery fires.
Notably, the first fire was recorded a year after the I-Pace launched in 2018, though a series of recurrent fires happened in the summer of 2021. The most recent fire occurred within the past month, prompting the company to issue its internal investigation finding in the form of a recall. I-Pace owners won't be carless for very long, either, as JLR has already proposed a fix.
"Recalled vehicles will receive an update to the Battery Energy Control Module (BECM) software that will monitor the battery pack assembly operational status that indicates where the battery contains conditions which may lead to thermal overload condition. This software provides an enhanced level of driver warnings in relation to battery condition and where the software determines a risk exists, the High Voltage battery charging capacity is limited to 75%," the NHTSA recall reads.
If necessary, JLR says it will replace the battery pack for free and even reimburse owners who have previously replaced their battery packs for similar issues. Affected owners will be officially notified by July 21, though Jaguar dealerships will be notified next week.
As manufacturers hone battery technology, the likelihood of future recalls is high, though industry experts and even fire officials say it shouldn't dissuade buyers. Fire departments around the world are continually learning about li-ion fires and re-training crews to handle the hot chemical flames. Additionally, manufacturers like General Motors are starting education programs on EV safety, in an effort to explain how the technology differs from a safety perspective.
Have you ever had to deal with a car fire before? What did you do? Share your experiences below.

Associate Editor
A New York transplant hailing from the Pacific Northwest, Emmet White has a passion for anything that goes: cars, bicycles, planes, and motorcycles. After learning to ride at 17, Emmet worked in the motorcycle industry before joining Autoweek in 2022. The woes of alternate side parking have kept his fleet moderate, with a 2014 Volkswagen Jetta GLI and a 2003 Honda Nighthawk 750 street parked in his South Brooklyn community.