Industry
Don't Even Think about Parking Your SUV in Paris!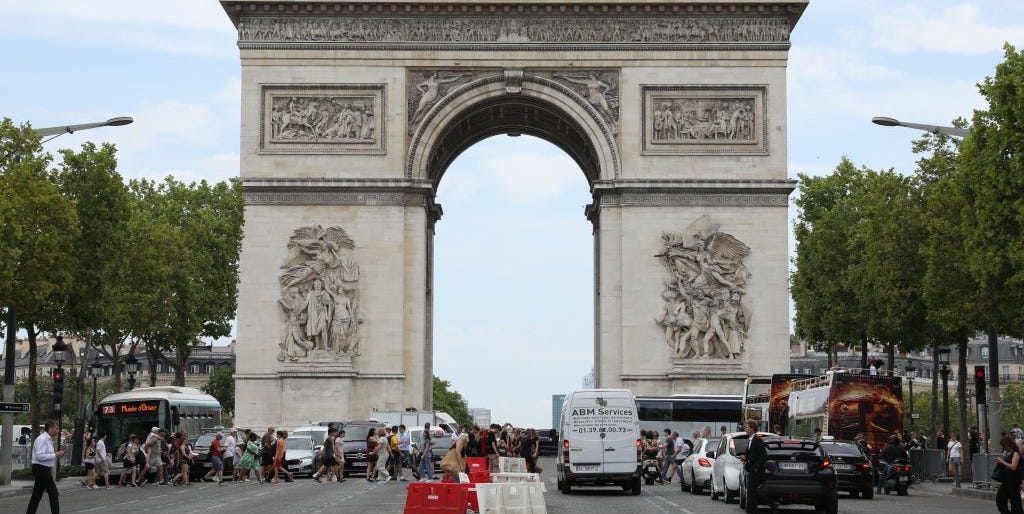 Paris is cracking down on inner-city SUV ownership by approving a measure for vehicle size-based parking fees.
Citing a 60% increase in SUV ownership over the last four years, Parisian officials say SUVs are ridiculous, dangerous, and needlessly polluting for metropolitan driving.
Electric SUVs and larger families will be exempt from the increased parking fees, which are set to take effect on January 1, 2024.
---
Paris is making waves as it joins other European cities like Luxembourg in condemning SUV owners for their space-hogging, arterial-clogging ways. Those aren't our sentiments about SUV owners, but rather the Deputy Mayor of Paris', as he announced a new city program that will impose higher parking fees on owners of SUVs starting January 1, 2024. In an effort to continually reduce emissions in its city center, Parisian politicians say that vehicle size, curb weight, and fuel economy will be taken into consideration.
"There are no dirt paths, no mountain roads … SUVs are absolutely useless in Paris. Worse, they are dangerous, cumbersome, and use too many resources to manufacture," said David Belliard, a deputy mayor focusing on mobility policy in Paris.
Frédéric Badina-Serpette, a Paris city councillor from the Ecologist Party, naturally agrees. Citing a phenomenon he calls "auto-besity," the councillor says that the speed at which vehicles are growing and the high demand for SUVs from Parisians is unacceptable. Statistically speaking, he's not wrong either, as city officials say the number of SUVs in Paris has increased by 60% over the last four years. In other words, SUVs now make up 15% of the 1.15 million private vehicles parked on city streets.
The measure was approved by a unanimous vote last month and is set to take effect early next year. However, there will be exceptions carved out for certain electric SUVs and also for large families. The exact cost increase and sizing limitation have yet to be announced, according to the Guardian.
There are, of course, counter-activist groups pushing back against this measure, with the group known as 40 millions d'Automobilistes spearheading the cause. Pierre Chasseray, a spokesperson for the pro-motorist group, pushed back against the notion that the increasing number of SUVs was unnecessary, citing country vacations as a valid need for metropolitan SUV ownership. A visit to the 40 millions d'Automobilistes website shows the organization fighting back against other public space debates, including the push from city officials to reduce the roads available to cars.
This may seem like a uniquely European issue, but American cities aren't too far from these debates either. In fact, the foundation of congestion pricing—pricey tolls used to discourage unnecessary car travel into city centers— was just approved by the Federal Highway Administration for application in New York City and is said to take effect by spring 2024. Furthermore, the infrastructural challenges presented by heavy SUVs are taking their toll on American roads as well as creating more dangerous roads, according to the IIHS.
Plenty of valid reasons for SUV ownership still exist, especially here in the States, but taking notice of how dense, populated European cities like Paris approach safer, cleaner streets will be important for the future shape of America's cities. Paris, in particular, has taken a strong stance on inner-city diesel emissions and non-essential vehicle travel, focusing on improving the experience for pedestrians and cyclists alike. American cities are undeniably different and unique in their own ways, however, indicating that such European tactics may not stick.
Should road use taxes be paid by vehicle weight? Why or why not? Please share your thoughts below.

Associate Editor
A New York transplant hailing from the Pacific Northwest, Emmet White has a passion for anything that goes: cars, bicycles, planes, and motorcycles. After learning to ride at 17, Emmet worked in the motorcycle industry before joining Autoweek in 2022. The woes of alternate side parking have kept his fleet moderate, with a 2014 Volkswagen Jetta GLI and a 2003 Honda Nighthawk 750 street parked in his South Brooklyn community.