Industry
Corvette Legend Reeves Callaway Dead at 75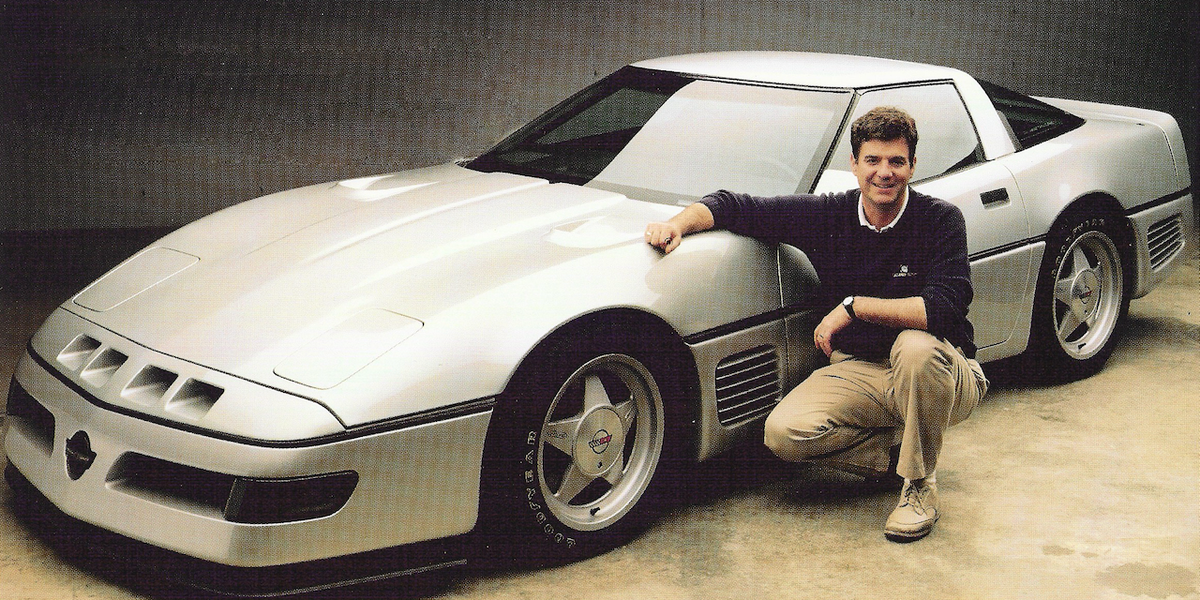 Founder of Callaway Cars, Reeves Callaway, has died at the age of 75.
After starting his driving career in go-kart racing and SCCA Formula Vee, Callaway turned to re-engineering BMWs, Alfa Romeos, and eventually Corvettes.
Callaway Cars will continue to fabricate performance parts and engineer industry-defining cars with Peter Callaway, Reeves Callaway's son, at the reins.
---
Reeves Callaway, founder of Callaway Cars and a legend in the Corvette world, has died. Callaway Cars confirmed in an email that he passed on Tuesday after injuries sustained in a fall in his Newport Beach, California home. He was 75.
Ely "Reeves" Callaway III was born in November 1947 in Bryn Mawr, Pennsylvania, and raised in Darien, Connecticut. His father, Ely Callaway, founded the Callaway golf company, one of the world's premiere manufacturers of golf clubs. He raced go-karts as a kid, and in 1973, won the SCCA Formula Vee championship. By 1976 he was an instructor at the Bob Bondurant School of High Performance Driving.
After his professional racing career didn't pan out, he turned his attention to modifying cars. His first product, a turbocharger kit for the E21-generation BMW 320i, generated enough interest to lead Callaway to start Callaway Cars from his garage in Old Lyme, Connecticut in 1977. Soon, he began offering performance kits for other cars.
"We don't call ourselves a tuner," Callaway told Road & Track in a 2017 interview. "A tuner takes an aggregate of parts that already exists, bolts them on the automobile, and calls it a customization. Everything we make is made specifically for the car. And we manufacture it ourselves."
Quickly, his work attracted attention from major automakers. Alfa Romeo was the first, commissioning a turbocharger kit for the GTV6 that debuted in 1983, then it was GM. Callaway developed a twin-turbo kit for the Chevrolet Corvette, which became available through Chevy dealerships in 1987. At the time, a standard Corvette offered 240 horsepower; Callaway's twin-turbo Corvette upped that to 382 horsepower, making it one of the most powerful cars on sale at the time.
Ever faster Corvettes followed, perhaps the most famous being the Sledgehammer, a C4 Corvette with low-drag aerodynamic bodywork and an 898-hp twin-turbo V-8. The Sledgehammer hit a top speed of 254.76 mph and forever linked Reeves Callaway and the Chevrolet Corvette.
While Callaway Cars worked with many other automakers, Aston Martin, and Land Rover among them, its strongest association was with the Corvette. Callaway also built Corvette race cars, starting with the SuperNatural that made appearances at Le Mans in 1994 and 1995, finishing 2nd and 3rd in that year's GT2 field, and culminating in a GT3 racing version of the C7 Corvette that still races globally to this day. A notable recent highlight was the C7 Corvette AeroWagon, which featured a body kit that turned the coupe into a stylish shooting brake. Today, Callaway Cars' offerings consist of upgrade packages for a variety of GM vehicles, including a supercharger kit for the new C8 Corvette.
"Thanks to Reeves' visionary entrepreneurial spirit, Callaway Cars will continue to innovate and grow in the 21st century, inspired by his unique, extraordinary vision, and by his personal example of integrity, resourcefulness, and leadership as our founder," said his son Peter Callaway, Callaway Cars President, in a statement. "Dad's passion for making beautifully designed and crafted machines can be seen in each and every project, and we remain devoted to executing to the highest standards, in true Callaway fashion. He was rarely found doing anything other than working towards the next milestone for the company. He was a charismatic leader with a sense of humor that we will all remember through various 'Reeves-isms.' I feel fortunate to have grown up working with him and the company."
He is survived by four children and two grandchildren.

Senior Reporter
A car enthusiast since childhood, Chris Perkins is Road & Track's engineering nerd and Porsche apologist. He joined the staff in 2016 and no one has figured out a way to fire him since. He street-parks a Porsche Boxster in Brooklyn, New York, much to the horror of everyone who sees the car, not least the author himself. He also insists he's not a convertible person, despite owning three.