Future Cars
Porsche 718 EV Will Arrive "By Middle of the Decade"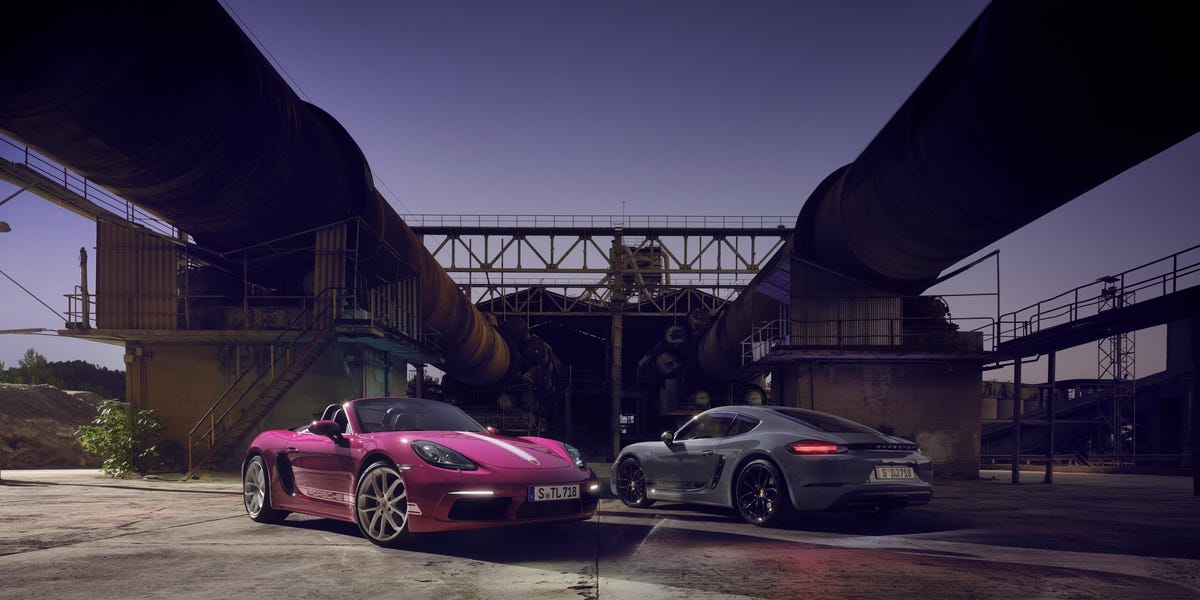 Porsche Chairman Oliver Blume outlines Porsche's renewable future during his Road to 20 presentation.
The Road to 20 program is a long-term profitability goal for the Porsche brand.
The German sports car manufacturer is looking at continued growth in electrification and an expanded portfolio as an anchor for its Road to 20 plan.
---
While it's hard to say what Porsche has planned for its beloved 911, we know what's going on with the 718. Porsche's smaller entry-level sports cars are pivoting to electric powertrains. Porsche boss Oliver Blume discussed the future for these 718 models while outlining the new Road to 20 plan at the company's annual press conference. As part of Porsche's pivot to electrified powertrains, Blume said the all-electric 718 is planned for the "middle of this decade."
That sounds like bad news for folks who like the current, gasoline-fueled Cayman coupes and Boxster roadsters. Well, there's some relief: it's not happening all at once. Blume notes the battery-electric 718 will launch in parallel with the next internal-combustion version. Though, that will be temporary, and the apparent plan is to end internal-combustion models eventually.
Porsche's electrification endeavors aren't exclusively targeting its small sports cars. Blume noted the company is currently working on a seven-seat SUV that's slotted above the Porsche Cayenne, which will ride on what Porsche calls the SSP Sport platform. Blume also promises the upcoming product will give users a new interior experience.
Porsche's continued push to grow its electric lineup and expand what it learned with the Taycan EV does make sense. Can Porsche reasonably expect to sell as many EV 718s as those with internal-combustion engines? Quite possibly. These are niche vehicles, and Porsche only sold 1487 Boxsters and 1701 Caymans in the US in 2022, with both of them down at least 22% from 2021 sales. Meanwhile, Taycan EV sales were much more robust, at 6184 units in 2022, according to Wards Intelligence data. Let's see how these new Porsches perform.
Do you think a battery-electric 718 makes sense? Tell us your thoughts below.