Future Cars
First 2024 Ford Mustang Sells for $565k—Months Before Being Built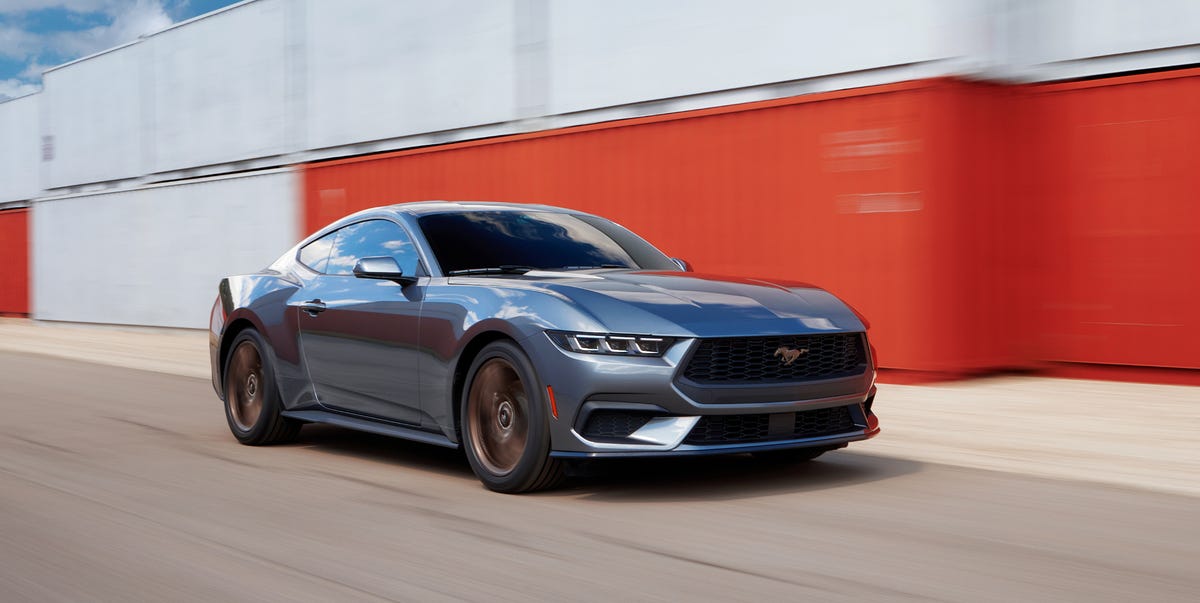 The rights to 2024 Ford Mustang VIN 001 sell at the Barrett-Jackson sale in Scottsdale, Arizona.
Ford's next-gen pony car is scheduled to hit dealers this summer.
This listing notes that 100 percent of the proceeds are heading toward JDRF, a type 1 diabetes research foundation.
---
Ford's next-generation Mustang made its debut at last year's Detroit auto show and ushered in a ton of changes to the legendary nameplate. While Ford's popular pony car is gearing up to hit dealers, the first series-production machine is already sold—sort of. The rights to the VIN 001 'Stang traded hands for the princely sum of $565,000 at the Barrett-Jackson sale in Arizona, with the car that physically crossed the block functioning as a placeholder.
Despite not being built yet, the listing paints this first Mustang as a well-optioned GT model. That means its 5.0-liter V8 will send 486 hp through the six-speed manual or 10-speed automatic, whichever the owner prefers. It won't get the uprated 500 hp tune from the Dark Horse or the unique Tremec six-speed transmission.
There's another twist to this Mustang's deal. The proceeds aren't heading to Ford or a dealer network. The listing notes that 100 percent of the proceeds are slated for JDRF. For those that aren't familiar, JDRF is an organization that funds type 1 diabetes research around the world.
Supporting a charity and getting the rights to an early VIN series production car seems like a fun way to spend over half a million dollars. If you aren't the winner of this sale, you'll be able to snag your own '24 Mustang when it goes on sale this summer.
What do you think of these charity auctions? Tell us below.