Future Cars
Cadillac Says It Will Debut 3 New EVs This Year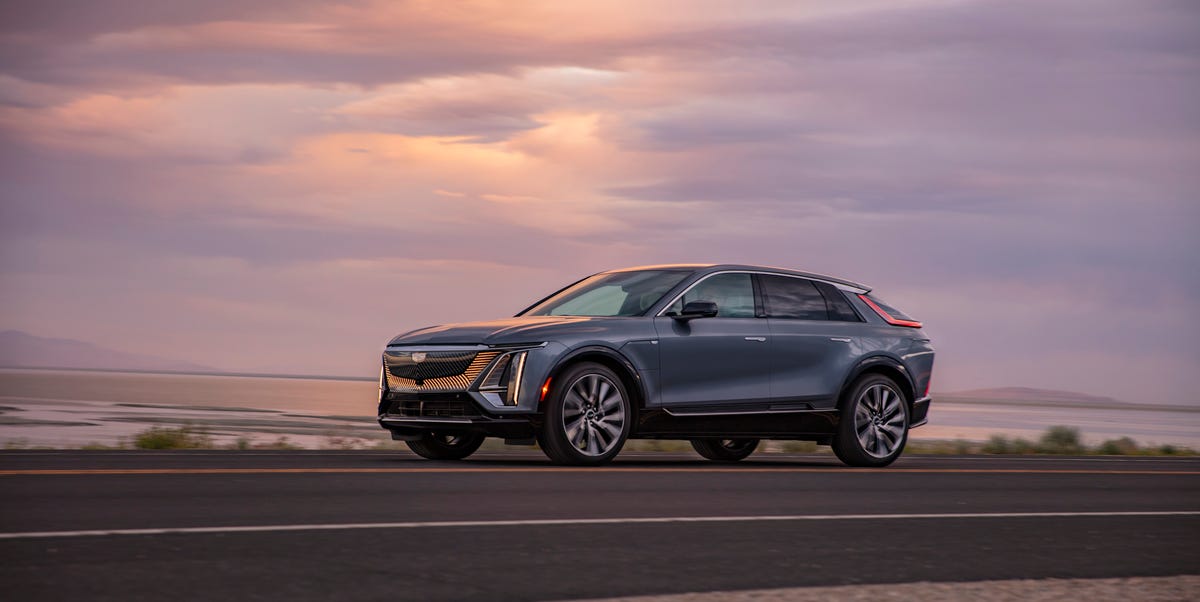 Cadillac's vice president told automotive media the company will debut three new EVs this year.
The automaker hasn't revealed what segment these EVs will fill, or where they will be built.
These new Cadillac EVs will follow the Lyriq and Celestiq BEVs and expand the portfolio to five EV offerings.
---
Cadillac currently has one of the most diverse product lineups the company has ever seen and ranges from ultra-high performance sedans, commuter-spec crossovers, and ultra-luxury electric vehicles. Now the automaker looks set to lean even harder into the EV space. During a call with automotive media, Cadillac VP Rory Harvey mentioned that the company will debut three new electric vehicles in 2023.
Harvey didn't elaborate on what roles these vehicles will fill or where they're going to be built, but it nonetheless provided a glimpse into Cadillac's plans. These new EVs will follow the Lyriq crossover, already available, and the company's ultra-luxury Celestiq, which heads to production by the end of the year. Of course, these moves all work toward Cadillac's stated goal of having a full portfolio of EVs by 2030.
The company also had an explanation for its Lyriq's not-so-electrifying sales numbers. Harvey notes that Cadillac "consciously started the ramp up on Lyriq as what we called an LSOP, which was a limited start of production. It meant that we started off slowly, we got the learnings as we transitioned into the Lyriq, and we ensured that we could build the vehicles with the right level of quality." Harvey also noted the carmaker will ship its 1000th example in the last 30 days by the end of the week.
That uptick in Lyriq deliveries should be good news for folks with orders waiting, and the product planners who are working on rolling out these next three BEVs. Still, details regarding what these BEVs will be, and where they will be built, are expected later in the year.
Do you think this is a smart move by Cadillac? Tell us your thoughts below.